[ad_1]

A human rights watchdog claimed that at least 100 people had been sentenced to death for their involvement in the massive protests in Iran.
A report by Norway-based Iran Human Rights (IHR) group revealed that they had identified 100 detainees facing death sentences, including 11 others who were already sentenced to death.
IHR added that five Iranian detainees facing capital punishment are women.
The IHR report noted that the detained protesters had been "deprived of the right to access their own lawyer, due process and fair trials."
The watchdog claimed that the Iranian detainees were "subjected to physical and mental torture to force false self-incriminating confessions," the BBC reported.
Mahmood Amiry Moghaddam, the human rights group's director, said the Iranian regime wanted protesters to go home by frightening them with death sentences.
"By issuing death sentences and executing some of them, [the authorities] want to make people go home," Moghaddam told the AFP news agency.
But Moghaddam noted that despite carrying out executions and publicizing death sentences to undermine protesters' confidence, Iranians became angrier against the authorities.
Iran has begun carrying out executions of some individuals involved in the protests.
Last Dec. 12, 23-year-old Majidreza Rahnavard was hanged in public after being sentenced by a court for killing two members of Iran's security forces.
Mohsen Shekari, also 23 years old, had been executed earlier this month for injuring a member of the Iranian security forces, The Guardian reported.
IHR said 476 Iranians had been killed so far, including 64 children and 34 women, as state forces attempt to quell the 3-month nationwide protests.
But Iran puts the death toll at more than 200, including security officers.
In November, the United Nations said at least 14,000 people had been arrested by Iranian authorities since the nationwide protests began in September.
The Islamic country has been rocked by massive demonstrations following the death of Mahsa Amini after Iran's morality police arrested her in September for disobeying the country's dress code for women.
The protests against the Iranian regime have been elevated on the world stage after Iran's football team refused to sing their national anthem at the World Cup in Qatar.
Last month, the Treasury Department's Office of Foreign Assets Control (OFAC) imposed sanctions against three Iranian security officials for its violent crackdown against protesters in Kurdish-held territories.
The agency accused the Iranian officials of providing false alternative causes of deaths of protesters killed by security forces to evade accountability.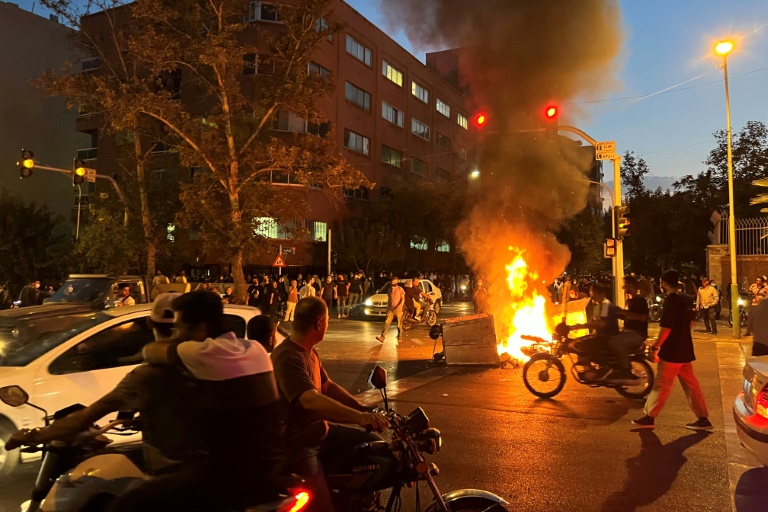 Related Articles


[ad_2]

Source link