[ad_1]

More than 3,500 Russian soldiers have requested to surrender to the Armed Forces of Ukraine as the war drags into its ninth month, according to a report.
On Sept. 18, the Ukrainian military launched the "I Want To Live" project, giving Russian soldiers who wanted to surrender a special hotline to call. Since launching the initiative, Ukraine has received thousands of surrender requests, the project's spokesman Vitaliy Matvienko told The Kyiv Post in an interview. It is unclear how many Russian soldiers have successfully taken part in the initiative.
"The military intelligence project 'I want to live' was created based on the coordination center for the treatment of prisoners of war. The project was launched on Sept. 18, two months ago, and during this period, we have received more than 3,500 appeals both in our Telegram channel and on the telephone hotline," Matvienko said.
"The project has a chatbot called 'I want to live bot.' It is easy to find, and there is a questionnaire that can be filled out by a serviceman of the Russian Federation who has not yet been mobilized or has already been mobilized and does not want to fight against Ukraine," the spokesman added.
According to Matvienko, the "I Want To Live" initiative only serves as a "preliminary surrender." The Russian soldiers need to contact the program again once they are sent to Ukraine, and at this point, the initiative's specialist begins organizing their safe exit from the war.
Matvienko also said the initiative witnessed a spike in surrender requests after Russian President Vladimir Putin announced the partial mobilization order, calling up to 300,000 reservists to bolster the Russian forces in Ukraine.
The conflict has taken a heavy toll on Russia's armed forces, with at least 82,710 fatalities since the war began in February, according to the latest estimate from the Ministry of Defense of Ukraine.
Last week, Army Gen. Mark Milley, the U.S. Chairman of the Joint Chiefs of Staff, said that "well over" 100,000 Russian soldiers have been killed or wounded in the war.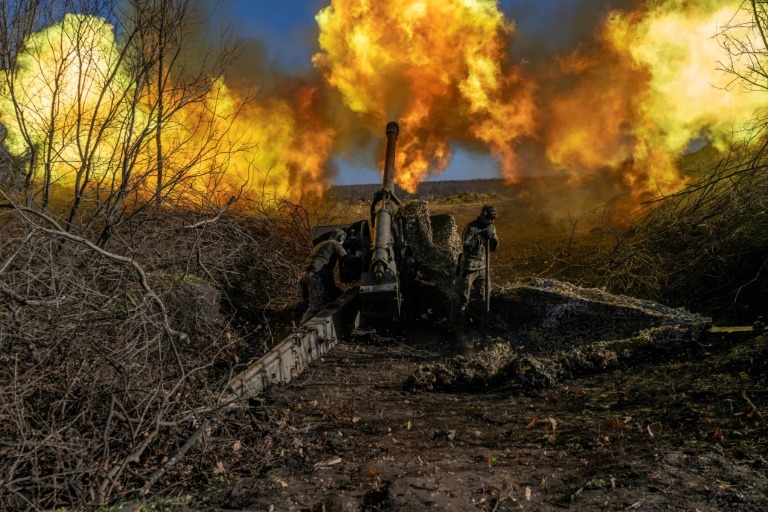 Related Articles


[ad_2]

Source link