[ad_1]

Thousands of Russian soldiers have already sent requests to surrender to Ukraine in hopes of fleeing or avoiding the war, according to a report.
Ukraine first launched the "I Want to Live" project in September with a hotline that allows Russian military personnel to surrender. Since its launch, the hotline has received about 200 to 300 daily calls, spokesperson Vitaliy Matvienko told ABC News.
"We saw that there are many Russians who do not want to fight. Their numbers skyrocketed after Putin announced mobilization in Russia, while Ukrainian Armed Forces liberated vast territories in the Kharkiv region in a fulminant counteroffensive," he said.
Matvienko noted that some Russians choose to send encrypted requests via Telegram. Altogether, more than a million Russians have called, texted or visited the website of Ukraine's surrender hotline, with about 4,000 submitting a request to surrender.
Matvienko's remark echoes comments made by Andrii Yusov, a spokesman for Defence Intelligence of the Ministry of Defence of Ukraine, on the 24-hour news broadcast in December 2022.
"More than 1,200,000 people have used information resources from the 'I Want To Live' project. The overwhelming majority of them are people who are in the territory of the so-called Russian Federation," Yusov said in the news broadcast, as quoted by Ukrainska Pravda.
Russian soldiers or their relatives can call the 24-hour surrender hotline +38-066-580-34-98 or +38-093-119-29-84. Russians can also access the "I Want To Live" website for more information on how to surrender. The website, however, is blocked in Russia.
Russia first launched the war in Ukraine in February 2022. It is unclear how many of Moscow's troops have surrendered since then. However, the Russian army has lost a total of 109,720 military personnel, per estimates from the Ministry of Defense of Ukraine.
Apart from the losses among its personnel, the Russian army also lost 3,041 tanks, 6,108 combat armored machines, 2,051 artillery systems, 1,844 UAVs and 4,759 vehicles and fuel tanks.
Russia on Thursday announced a temporary ceasefire from 12:00 local time on Jan. 6 until 24:00 on Jan. 7 to celebrate Orthodox Christmas.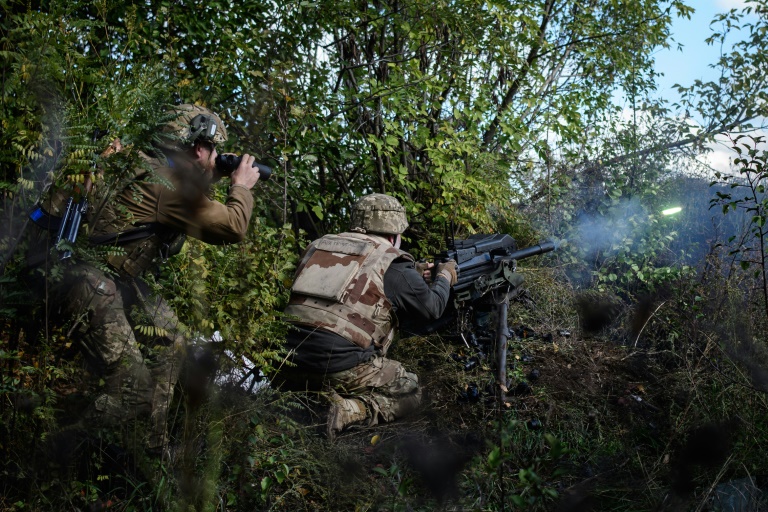 Related Articles


[ad_2]

Source link