[ad_1]

Italy has imposed mandatory COVID-19 testing and virus sequencing for all travelers from China after 50% of passengers on two flights to Milan tested positive for the virus, according to reports.
Officials may impose stricter rules on travel from the country if a new strain is found, Bloomberg reported.
"The measure is essential to ensure surveillance and detection of possible variants of the virus in order to protect the Italian population," Italy's Health Minister Orazio Schillaci said in an official release.
While the health ministry is yet to clarify measures for travelers who would test positive for COVID-19, local health chiefs in the Lombardy region around Milan and the Lazio region around Rome said that they would quarantine in buildings set aside by the local health authorities.
Lombardy's health chief Guido Bertolaso said Wednesday that 35 out of 62 passengers on the first flight from China to Malpensa tested positive for COVID-19, while 62 out of 120 tested positive on the second flight, CNBC reported.
He added that virus sequencing procedures had been activated to analyze variants, and the results are expected Thursday.
In 2020, Italy was the first European country hit by COVID-19 after the virus surged from China. The European country has already vaccinated 80% of its people, with many having already received booster shots, according to the World Health Organization.
Italy is the first European country to announce mandatory tests for travelers from China.
The United States also announced this week that it will require negative COVID-19 tests from travelers from China, Hong Kong and Macau starting Jan. 5.
Japan said that beginning Saturday, it will require a negative COVID-19 test upon arrival for travelers from mainland China, while Taiwan will test arrivals from China starting Sunday.
South Korea and India have also implemented testing requirements as China prepares to reopen its border to international travelers.
The U.S. cited both the surge in infections in China and what it said was a lack of information, including genomic sequencing of the virus strains in the country, for the decision to mandate COVID-19 tests, according to the Associated Press.
Around 37 million people were infected with COVID-19 in China on Dec. 20 alone, according to a report by Bloomberg. Nearly 18% of the country's population, or 248 million people, are believed to have contracted the virus in the first 20 days of December, the report said.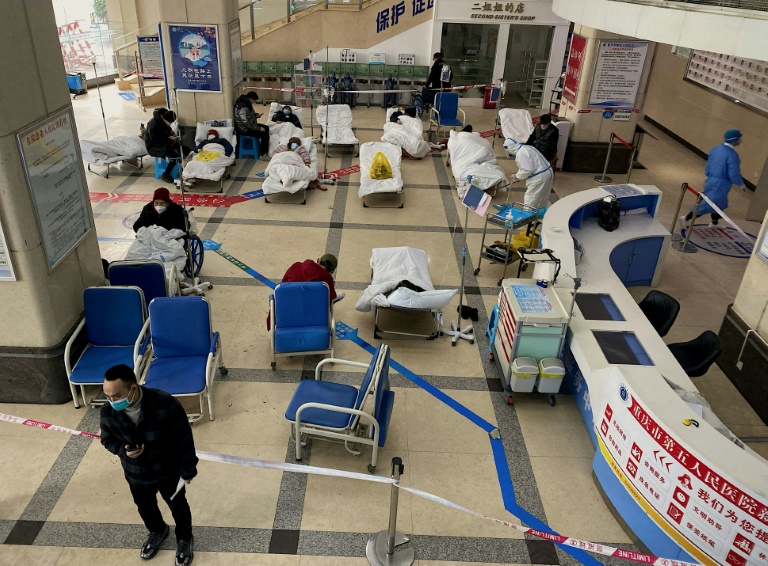 Related Articles


[ad_2]

Source link