[ad_1]

The Ukrainian military recorded 500 Russian army casualties in one day this week as Russia's total number of losses in its invasion of Ukraine exceed 88,800.
Russia has suffered 88,880 combat losses among its military personnel since it began the conflict in late February, according to a casualty report from the General Staff of the Armed Forces of Ukraine that was released Wednesday.
Another report from the day before stated that Russia had lost 88,380 personnel up to that point.
Russia's last official death toll from the invasion, which was provided by Russian Defense Minister Sergei Shoigu in September, claimed that 5,937 Russian soldiers have died in Ukraine.
Gen. Mark Milley, the most senior military officer in the U.S. Armed Forces, suggested in early November that "well over" 100,000 Russian soldiers have been killed or wounded in the conflict.
The Ukrainians have "probably" suffered a similar number of losses, he added.
Russia was able to successfully mobilize more than 300,000 reservists in recent weeks amid reports of its losses.
However, the Russian military used these newly drafted soldiers as "cannon fodder" to either slow down Ukraine's assaults or cripple Ukrainian defensive positions, according to the Warsaw Institute.
Russian President Vladimir Putin "seems to be approaching the Ukraine war with a mindset like Soviet dictator Joseph Stalin, accepting mass casualties to win the war," the Polish think tank said in a statement.
"Russia's political and military leaders are under no illusions about the fact that their plan will entail heavy losses," the Warsaw Institute claimed.
Russia's military casualties in the conflict could be around 120,000 by the time spring rolls up next year, according to the think tank,
Anxiety is now rising in Russia as the country is likely to go through months more of fighting, military losses and potential defeat, political analysts told CNBC.
"For the first time since the war started, people are beginning to consider the worst-case scenario, that Russia can lose, and they don't see and don't understand how Russia can get out from this conflict without being destroyed," Tatiana Stanovaya, a nonresident scholar at the Carnegie Endowment for International Peace and founder and head of political analysis firm R.Politik, told the outlet.
"People are very anxious, they believe that what is going on is a disaster," she added.
In the face of his country's setbacks, Putin has become increasingly desperate not to lose the war, according to Ilya Matveev, a political scientist and academic formerly based in St. Petersburg.
"Losing is not an option" for the Russian head of state, Matveev told CNBC.
"As I see Putin, he would not give up. He would not reject his initial goals in this war. He believes and will believe in Ukraine that will give up one day, so he will not step back," Stanovaya said.
The best scenario for Putin's government is Russia securing "at least a minimum of gains it can take from Ukraine," the political analyst said.
Meanwhile, the worst-case scenario would be Russia having to "retreat completely" and being left "with all [the] consequences for [the] Russian state and Russian economy," Stanovaya claimed.
Putin's refusal to back down could also lead to the war ending with either a Russian or Ukrainian regime change.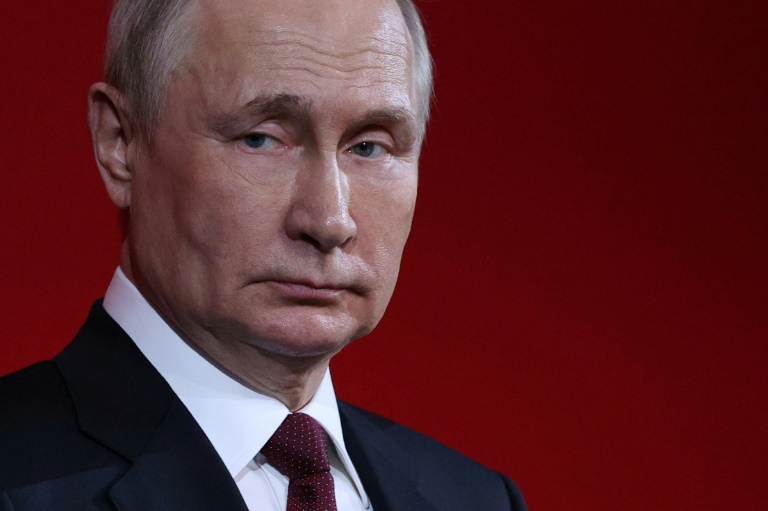 Related Articles


[ad_2]

Source link