[ad_1]

Russia has suffered nearly 112,000 military casualties in Ukraine as it recently lost another 590 army personnel over the course of a single day, according to data provided by the Ukrainian military.
A total of 111,760 Russian combat losses have been recorded since the invasion of Ukraine began in late February, the General Staff of the Armed Forces of Ukraine said in its most recent casualty report released Monday.
The military staff stated in a report Sunday that Russian losses at the time numbered 111,170.
In addition to tens of thousands of soldiers, Russia has also lost 3,080 tanks, 6,147 armored fighting vehicles and 2,069 artillery systems in the war, among other pieces of military equipment.
The Russian government last provided an official death toll from the conflict in September 2022, when Russia's Defense Ministry claimed that 5,937 Russian soldiers had died in Ukraine up to that point.
In comparison, Ukraine has lost up to 13,000 of its troops, Ukrainian media reported last month, citing Mykhailo Podolyak, an adviser to Ukrainian President Volodymyr Zelensky.
Russian casualties could number around 120,000 by spring, according to the Poland-based Warsaw Institute think tank.
Russia carried out a missile attack on Kramatorsk, a city in Ukraine's partially occupied Donetsk province, in retaliation for a Ukrainian New Year strike that supposedly killed at least 89 Russian servicemen.
The attack, which was carried out right after a Russian-declared ceasefire for Orthodox Christmas expired, resulted in the deaths of more than 600 Ukrainian servicemen, Russia's Defense Ministry claimed.
However, Kramatorsk Mayor Oleksandr Honcharenko posted photos that showed no indication that the attack was on the scale claimed by the Russians, according to a report by the Associated Press.
Russia's claim of mass casualties was the Russian Defense Ministry's attempt to show it had responded forcefully to Ukraine's New Year strike, which caused an outcry in Russia, Serhiy Cherevatyi, a spokesperson for the eastern region of the Ukrainian Armed Forces, said.
"This is an information operation of the Russian defense ministry," Cherevatyi told Ukrainian broadcaster Suspilne News.
The Russian military is under domestic pressure for battlefield successes as the invasion of Ukraine nears its one-year mark, Reuters reported.
There have been growing concerns that Belarus, a close ally of Russia, could attack neighboring Ukraine from the north following joint Russian and Belarusian military drills as well as a fresh transfer of Russian troops to the country.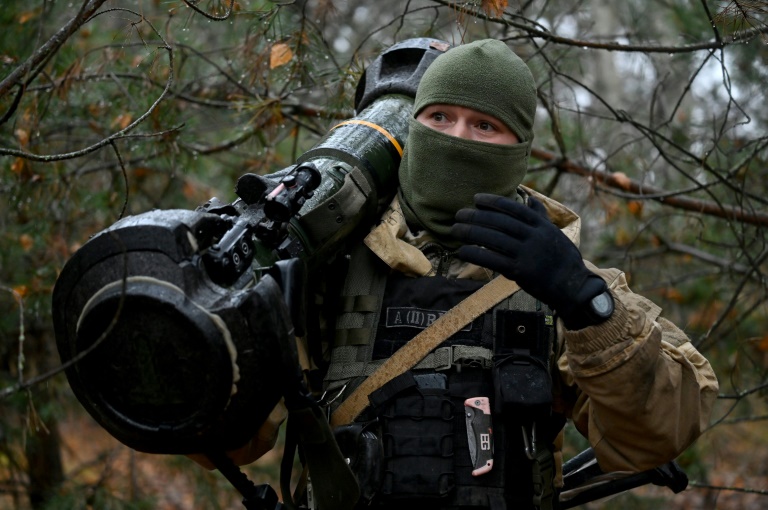 Related Articles


[ad_2]

Source link