[ad_1]

The Ukrainian military recorded 750 Russian army casualties between Monday and Tuesday, pushing Russia's total number of military casualties in its ongoing invasion beyond 108,000.
Russia has lost 108,190 military personnel since the conflict began last February, the General Staff of the Armed Forces of Ukraine said in its most recent casualty report released Tuesday.
In a report from the previous day, the military staff claimed Russia had 107,440 casualties.
Russian losses also included 3,036 tanks, 6,100 armored fighting vehicles and 2,033 artillery systems, among other pieces of military equipment, according to the updated figures provided by the Ukrainian military.
Russia's last official death toll from the war, which was provided by the country's defense ministry in September, claimed that 5,937 Russian soldiers had died in Ukraine up to that point.
Meanwhile, Ukraine has lost up to 13,000 of its troops in the conflict, according to Ukrainian officials.
Both Russia and Ukraine could be underreporting their casualty counts, the United Kingdom's Ministry of Defense has suggested.
Russia, which went on the defensive following a number of battlefield setbacks, is expected by some experts to have around 120,000 dead and wounded by the time spring arrives.
Russian President Vladimir Putin acknowledged during a speech to his defense chiefs two weeks ago that Russia's army must learn and fix the problems it had suffered in Ukraine.
One of the issues he touched on was Russia's mobilization of 300,000 reservists.
"The partial mobilization that was carried out revealed certain problems, as everyone well knows, which should be promptly addressed," Putin said, according to a report by Reuters.
The Russian head of state, who was previously accused by German Chancellor Olaf Scholz of invading Ukraine for "completely absurd" reasons, also urged the military to heed criticism from the public.
"I ask the Ministry of Defense to be attentive to all civilian initiatives, including taking into account criticism and responding correctly, in a timely manner," Putin said.
"It is clear that the reaction of people who see problems – and there are always problems in such major, complex work – can be emotional, but we need to hear those who do not hush up the existing problems, but strive to contribute to their solution," he added.
The Russian military faced criticism this week after a Ukrainian New Year's Eve strike on Makiivka, an occupied city in Ukraine's eastern Donetsk province, resulted in the deaths of at least 63 Russian soldiers, The New York Times reported.
Pro-war Russian bloggers and even some government officials blamed their military's own repeated and costly mistakes for the incident.
"Our generals are untrainable in principle," Igor Girkin, a former Russian paramilitary commander in Ukraine, said.
Some Russian lawmakers have demanded an investigation into the deaths, and one of them, Sergei Mironov, the leader of a pro-government party in parliament, called for the prosecution of all officials responsible.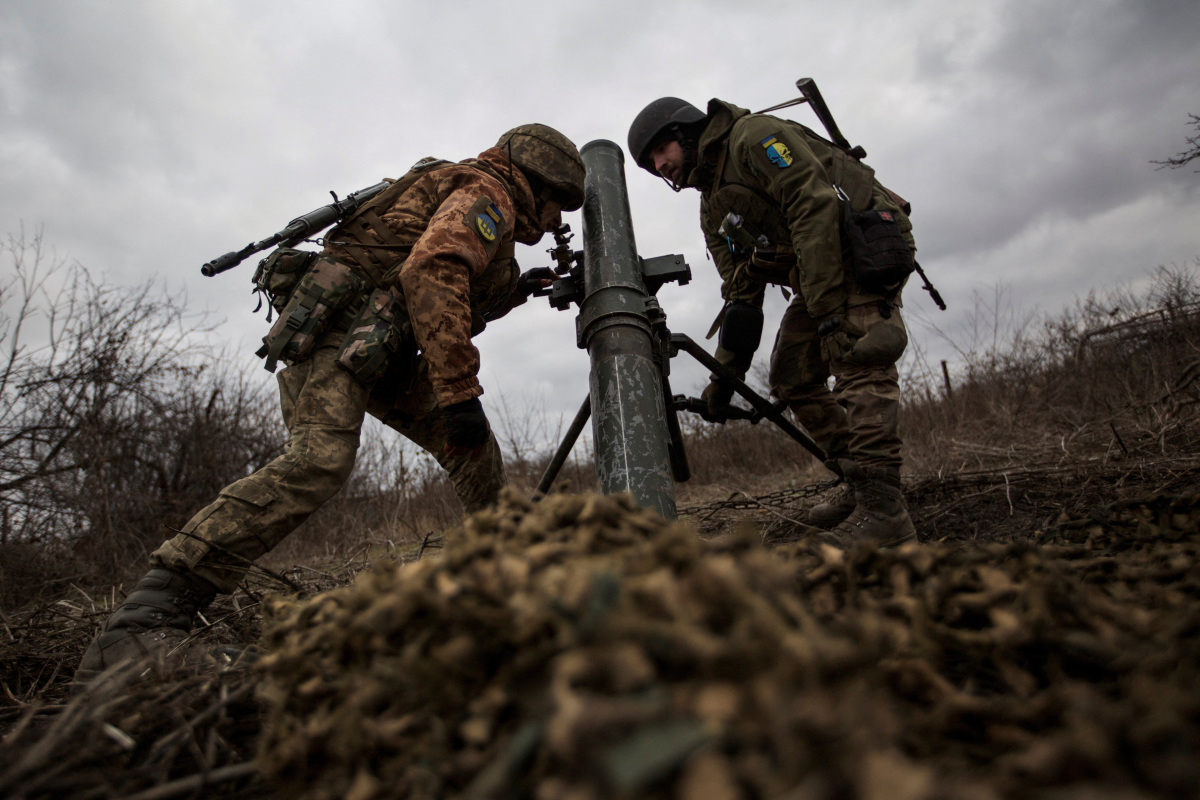 Related Articles


[ad_2]

Source link