[ad_1]

Russia has lost 75,930 soldiers nearly nine months into its invasion of Ukraine, data provided by the Ukrainian military showed.
The figure represented combat losses among Russian personnel between Feb. 24 and Sunday, according to the General Staff of the Armed Forces of Ukraine.
A total of 2,765 Russian tanks and 5,611 Russian armored fighting vehicles (AFV), among other pieces of military equipment, were eliminated in the conflict within the same period.
Between Saturday and Sunday, the country lost 490 personnel, seven tanks and 10 AFVs.
In a previous casualty report released Saturday, the General Staff of the Armed Forces of Ukraine said Russia had lost 75,440 personnel, 2,758 tanks and 5,601 AFVs up to that point in the war.
The Ukrainian military and Western analysts revealed that Russia has been funneling newly drafted conscripts with little training to the front line in Ukraine's east, resulting in heavy casualties, The New York Times reported.
Russian Defense Minister Sergei Shoigu previously claimed on Sept. 21 that the fatalities among Russian soldiers in the invasion of Ukraine numbered 5,937.
But independent Russian media outlet iStories, citing unnamed sources from Russia's special services and the country's Federal Security Service, reported nearly a few weeks later on Oct. 12 that the nation had suffered more than 90,000 casualties in the ongoing conflict by that time.
Amid reports of significant losses, Russia announced mobilization in late September in an effort to call up 300,000 reservists — a target that Shoigu claimed was reached.
The additional forces generated by Russia's mobilization efforts "are unlikely to add substantially to the Russian military's net combat power in 2022," according to the Institute for the Study of War.
"The Russian Armed Forces have not been setting conditions for an effective large-scale mobilization since at least 2008 and have not been building the kind of reserve force needed for a snap mobilization intended to produce immediate effects on the battlefield," the U.S.-based think tank said.
"Putin will have to fix basic flaws in the Russian military personnel and equipment systems if mobilization is to have any significant impact even in the longer term. However, Putin's actions thus far suggest that he is far more concerned with rushing bodies to the battlefield than with addressing these fundamental flaws," the organization added.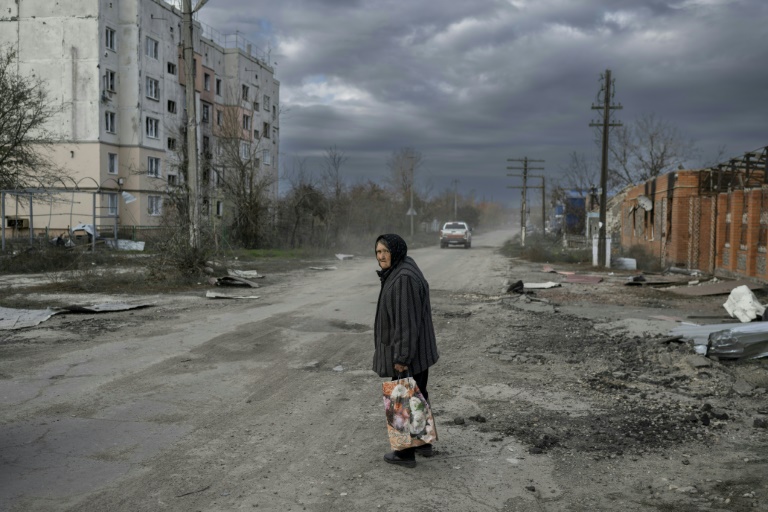 Related Articles


[ad_2]

Source link