[ad_1]

Nearly 90 newly drafted Russian soldiers have been detained for a month after they refused to return to the front line in Ukraine, according to reports.
Around 88 mobilized men are currently being held at Beryozka, a former children's camp located in Ukraine's partially Russian-occupied Luhansk region, independent Russian media outlet Astra reported via its Telegram channel, citing the wife of one of the men from the Sverdlovsk region.
Prior to their detainment, the soldiers were pinned down near the village of Ploshchanka as shelling began in the area on Oct. 31, the woman identified as Larisa told Astra.
They were allegedly forced to lie down on the ground with their assault rifles for three days while being unable to shoot.
The soldiers, who were called up for military service in late September and trained only for three days, reportedly later withdrew upon the order of their commander. However, they were told to return to Ploshchanka on Nov. 3.
Most of the men refused and wrote explanations for why they would not come back to the village, according to the soldier's wife.
The troops were stripped of their gear and taken to Beryozka following their refusal to return, the woman said.
"We are not being fed. Water is not given. They try to break us physically and psychologically. But we hold on," one of the men told his relatives, Astra reported in another post.
Officers of the military prosecutor's office and their commanders are allegedly threatening the detained soldiers and forcing them to sign three-year contracts, according to the outlet.
The draftees tried to film their conversations with their commanders using a phone, but the officers discovered the act and destroyed the device, Larisa claimed.
She has since written statements to the military prosecutor's office, but there have been no results so far.
While Russia claimed it was able to mobilize more than 300,000 reservists amid reports of its high losses in Ukraine, the Russian government has been accused of throwing the draftees to the front line unprepared.
Russia has been using its newly drafted soldiers as "cannon fodder" to either slow down Ukraine's assaults or cripple Ukrainian defensive positions, according to the Warsaw Institute, a think tank based in Poland.
Around 88,880 Russian military personnel have been killed since Russia's unprovoked invasion into its western neighbor began in late February, the Ukrainian military claimed Wednesday.
Russia's losses reportedly prompted public outcry from surviving soldiers and family members of recently mobilized troops, who claimed their units were led to slaughter in poorly planned operations.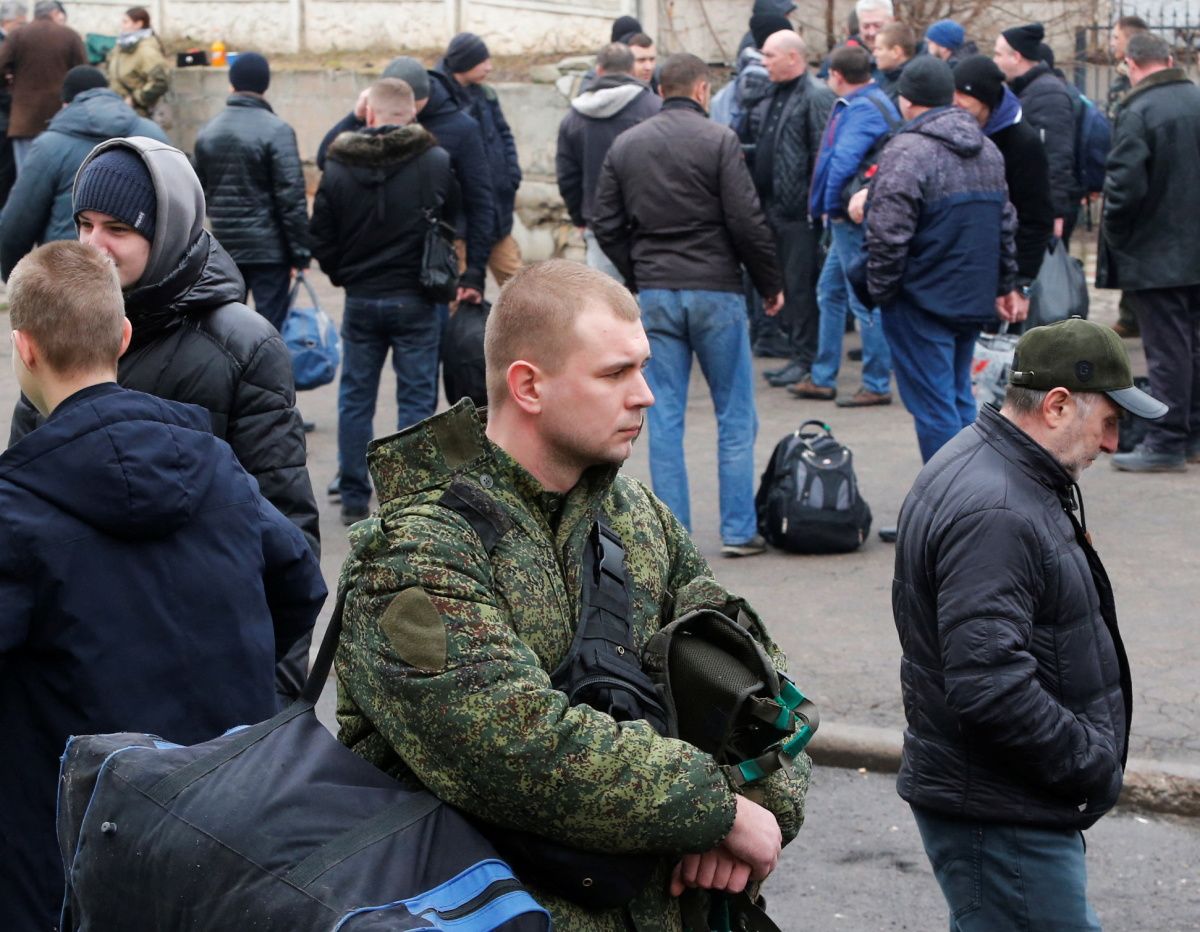 Related Articles


[ad_2]

Source link