[ad_1]

An anti-aircraft system has allegedly been installed near the official residence of Russian President Vladimir Putin in the town of Valdai in the Russian region of Novgorod.
A local resident in the Yasherovo village, one of the two closest villages to Putin's presidential residence, sent a photo of the Pantsir-S1 anti-aircraft system to the independent news outlet Agentstvo and said that it was erected "a few weeks ago."
The unnamed resident also said that the military hardware is "on combat alert" and that at least three Russian soldiers guard the air defense system at all times, according to the outlet.
The Pantsir-S1 was allegedly installed to protect Putin's family, following the successful Ukrainian drone strikes on two Russian airbases last month.
The residence in Valdai serves as a leisure space for Putin's family and friends. The Russian president also utilizes the residence to meet with his VIP guests, Kyiv Post reported.
It was also reported that there is no critical infrastructure or large concentrations of military equipment and personnel within the vicinity of Putin's residence.
The installation of an air defense system near Putin's residence came after pictures and videos surfaced on social media showing the same anti-aircraft hardware installed on an administrative building a few kilometers from the Kremlin in Moscow.
Pantsir-S1 systems were also spotted on the roof of the Russian Ministry of Defense building and near the Ostafyevo Airport in Novomoskovsk, Moscow. The airport provides transport aviation for the Russian Navy and also serves the flights of the Gazprom company.
Pro-Putin journalists and bloggers suggested that the installation of air defense systems in the Russian capital reflects the growing concern of the country's military leadership over possible Ukrainian attacks on Russian cities, The Guardian reported.
"It means that [the leadership] perfectly understand all the risks and understand that strikes against Moscow and the regions are just a question of time," Alexander Kots, a Russian journalist who supports Putin's war in Ukraine, wrote. "It's good to begin planning in advance instead of after the first strikes."
But Kremlin offered no answers regarding the anti-aircraft systems, with its spokesperson Dmitry Peskov referring the questions to the Russian defense ministry.
The defense ministry did not immediately respond to requests for comment about the air defense systems, Al Jazeera reported.
The Pantsir-1 is a "self-propelled anti-aircraft gun and missile" with a range of 12 miles, and it can carry a warhead weighing 20 kilograms, according to the CSIS Missile Defense Project.
In 2013, Russia used Pantsir-S1 in Syria to defend its soldiers and the Syrian government forces as the country plunged into a civil war.
In 2020, the U.S. captured a Pantsir-S1 from Libyan forces aligned with Russia. It was reportedly smuggled out of Libya to the Ramstein Air Base in Germany.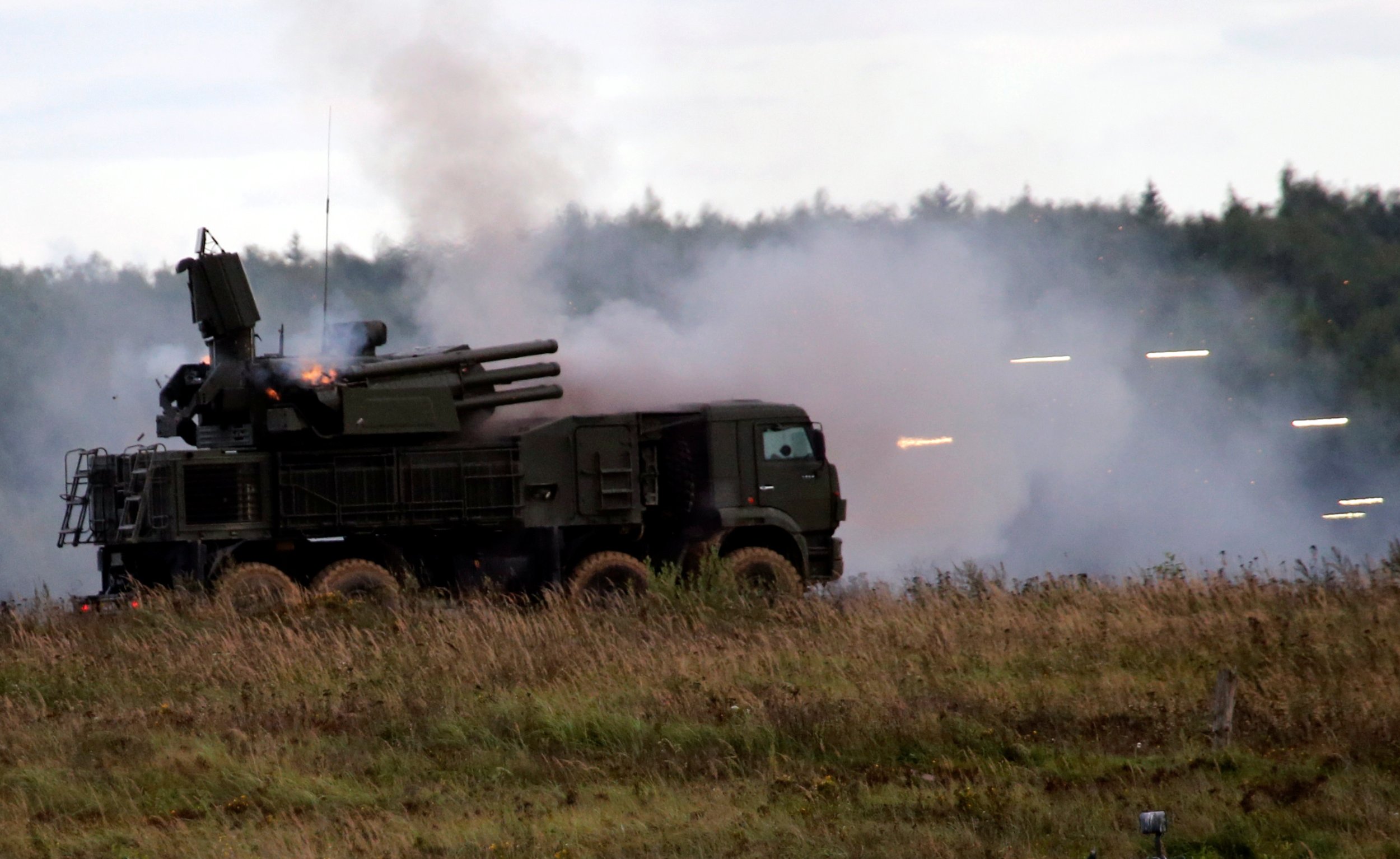 Related Articles


[ad_2]

Source link