[ad_1]

In celebration of NAIDOC Week, Amazon Australia has commissioned Aboriginal (Yorta Yorta) artist, Mandi Barton to create a limited-edition Amazon box featuring Indigenous artwork.
The packaging artwork, titled Tales of Platypus (Berranga), will be delivered to over 30,000 Amazon Australia customers between 3rd and 17th July 2022. With a career spanning over 20 years, Barton's passion is to create art that encourages a sense of belonging and a space for people to feel comfortable.
"My aim and purpose is to create culturally safe spaces with art and design, and I'm thrilled Amazon has given me this opportunity to share my work and visual storytelling to such a big audience," Barton said.
She was first engaged by Amazon to create a large-scale mural across an entire wall of Amazon's fulfilment centre in Ravenhall Melbourne in 2021, with the same artwork being replicated for the special edition NAIDOC Week boxes.
Speaking about the artwork, Barton said, "The special qualities of the platypus, which once inhabited the Koroit Creek next to the Ravenhall fulfilment centre, include independence, creativity, adaptability, and flexibility. It also signifies yapaneyput (unity) and connection, having many relationships, collaborating, and engaging with many different parties. The mural and artwork are my visual story of how I view Amazon's essence and connection on this country."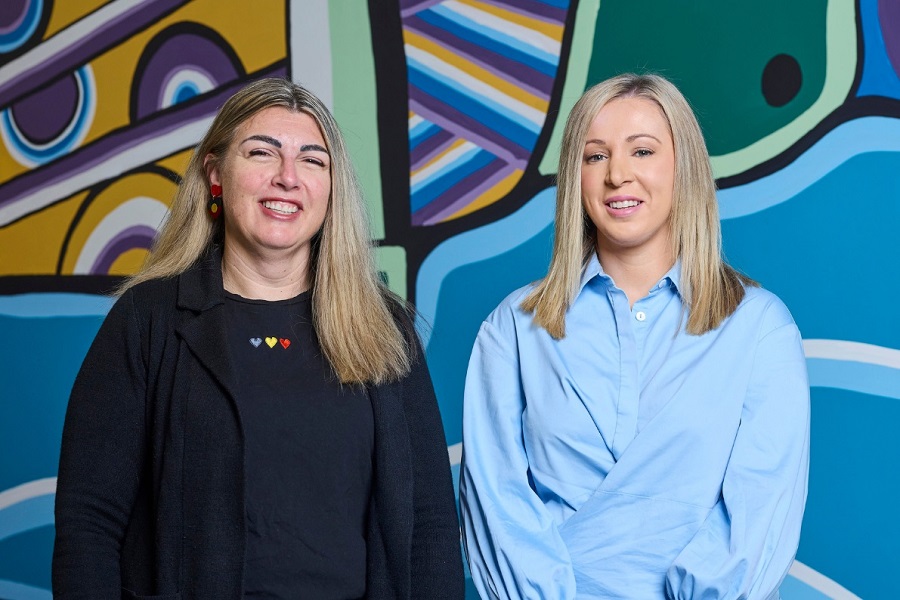 The NAIDOC Week boxes are one step to progress towards the goals within Amazon's Reconciliation Action Plan, committing to increase awareness of Indigenous culture and practices, as well as promote education and opportunities for its Indigenous customers, employees, and partners.
Amazon Australia procurement manager, Kelly Godschlax has led the team on this initiative, inspired by the #MoreThanABox Christmas initiative implemented last year, as well as Mandi's mural in the Melbourne fulfilment centre.
"NAIDOC Week is an important opportunity for all Australians to learn about First Nations cultures and histories and participate in celebrations of the oldest, continuous living cultures on Earth. With our boxes being received by thousands of Australians every day, it sparked an idea about how we can convey this important message to our customers and celebrate First Nations culture together," Godschlax said.
Each box will include a QR code where customers are encouraged to scan and learn more about the meaning of the artwork.


[ad_2]

Source link