[ad_1]

Amid rising tensions with Beijing in the Indo-Pacific, Indian and U.S. troops are currently holding their annual high-altitude military drill, "Yudh Abhyas," in the cold, mountainous region about 100 kilometers from the Line of Actual Control (LAC), India's disputed border with China.
The joint-military exercise, which began on Nov. 15 and will conclude on Dec. 2, focuses on surveillance, mountain-warfare skills, casualty evacuation and combat medical aid in adverse terrain and climatic conditions.
The drills also cover training in the delivery of humanitarian assistance, disaster relief, and operations related to peacekeeping and the exchange of best practices, tactics, techniques and procedures between the two armies.
The U.S. Indo-Pacific Command tweeted pictures of troops undergoing high-altitude humanitarian assistance and disaster relief training.
"Overall, it has been a great learning experience. There has been sharing of best practices between both the armies," Brig. Pankaj Verma of the Indian Army said, according to AP News.
While the U.S. Army soldiers of the 2nd Brigade of the 11th Airborne Division are taking part in the annual drill, the Indian Army is represented by soldiers from the 9 Assam Regiment. The previous edition of the exercise was held in Alaska in Oct. 2021.
This is the first exercise being held at the newly built foreign training node in Auli, which is located at an altitude of 9,200 feet in the north Indian state of Uttarakhand.
Meanwhile, a report from the newspaper The Hindu said the Indian Army is currently taking part in bilateral exercises with five countries both inside and outside the country to "improve the interoperability of the forces."
Apart from the India-U.S. Army exercise "Yudh Abhyas 2022," the other bilateral military drills being held in India include "Austra Hind" with Australian forces in Rajasthan, which began on Monday and will conclude on Dec. 11, and the ongoing "Agni Warrior" with forces from Singapore at Deolali, which will wrap up on Dec 3.
Indian soldiers are also participating in two bilateral military exercises outside the country. These include the "Harimau Shakti' with Malaysia, which began Monday and will end on Dec 12, and the special forces exercises "Garuda Shakti" with Indonesia, which started on Nov. 21. Indian forces will also be participating in "KazInd" with Kazakhstan, which is scheduled to commence in mid-December.
These exercises come at a time when China is also seeking to ramp up its military ties with countries in the Indo-Pacific region. A South China Morning Post report said Beijing was looking to restart its military exchanges with foreign counterparts after having suspended them for more than a year due to the COVID-19 pandemic.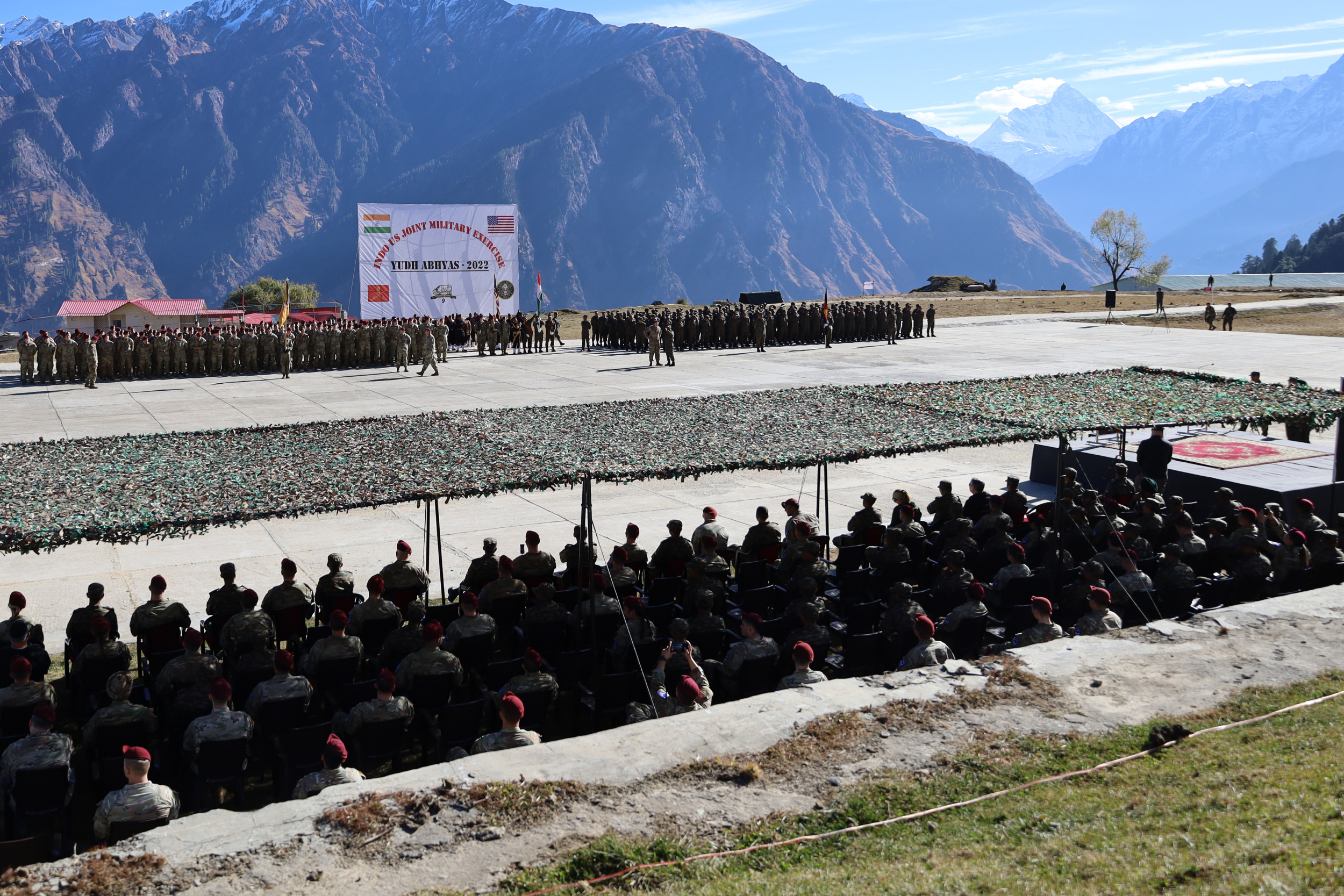 Related Articles


[ad_2]

Source link