[ad_1]

Incarcerated American-British social media personality Andrew Tate allegedly strangled and sexually assaulted an acquaintance before texting her, "I love raping you."
It was among the dozens of messages and voice notes Tate sent to the victim following the November 2013 incident, VICE reported.
In one of the voice messages, the 36-year-old former professional kickboxer also told the woman, who was only identified as Amelia, "Am I a bad person? Because the more you didn't like it, the more I enjoyed it," according to the outlet.
"I f–king loved how much you hated it. It turned me on. Why am I like that? Why?" Tate continued.
Amelia filed a complaint with police in the English county of Bedfordshire in 2014 after she broke things off with Tate.
But instead of pursuing the complaint, Amelia opted to record her allegation with police to pick it up once she felt stronger.
Police from Hertfordshire, another county, contacted Amelia in 2015 and informed her that the force was looking into complaints of abuse against Tate from two other women.
Amelia ended up providing a video statement to police at the time, and she also handed over her phone, which contained Tate's messages and voice notes.
Her complaint led to Tate's arrest on suspicion of rape in December 2015, Hertfordshire Police confirmed. But he was later freed.
It was the second time Tate was held, questioned and released under investigation following earlier complaints by the other women who accused him of abuse.
Despite Amelia's allegation being added to the investigation against Tate, the case was not passed to the Crown Prosecution Service (CPS) until 2019.
The service, responsible for assessing whether there is a realistic prospect of conviction in cases, declined to pursue charges against Tate.
Charges were not brought because there was "an ounce of doubt" in the case, police told Amelia.
The CPS also told all three complainants that there was "no realistic prospect of a conviction."
When sought for comment, Hertfordshire Police said in a statement that the investigation into Tate's alleged abuse had passed through the hands of three separate officers in charge between 2015 and 2019.
"Investigations into sexual offenses by their nature can be challenging and complex. Due to their lengthy nature, it can mean that investigations have more than one OIC," the statement, which noted that the case was never closed, said.
Meanwhile, the CPS maintained a previous statement that claimed prosecutors "carefully reviewed all the evidence provided by the police regarding each complainant and concluded it did not meet our legal test."
Amelia has focused on forgetting Tate's alleged sexual assault in the wake of the CPS' 2019 decision, but his rise to global fame has sent her recovery backward.
"Since he became famous, every day has been torture," Amelia said.
"I'm like, are you joking? That's not supposed to happen. Someone that's abused you, hurt you, isn't then supposed to become world famous, and then be in your face every day," she added.
Amelia, like the two other women who accused Tate of abuse, reportedly felt like the failure of the police and prosecutors to attain what she deemed was justice allowed him to continue what now appears to be a clear pattern of misogynistic and abusive behavior toward women.
"You know that he now has got a God complex knowing that he can get away with any of this," she said.
When approached for comment on Amelia's allegations, Tate's lawyer said he was too busy dealing with separate rape, human trafficking and organized crime charges against his client in Romania to respond to "old allegations."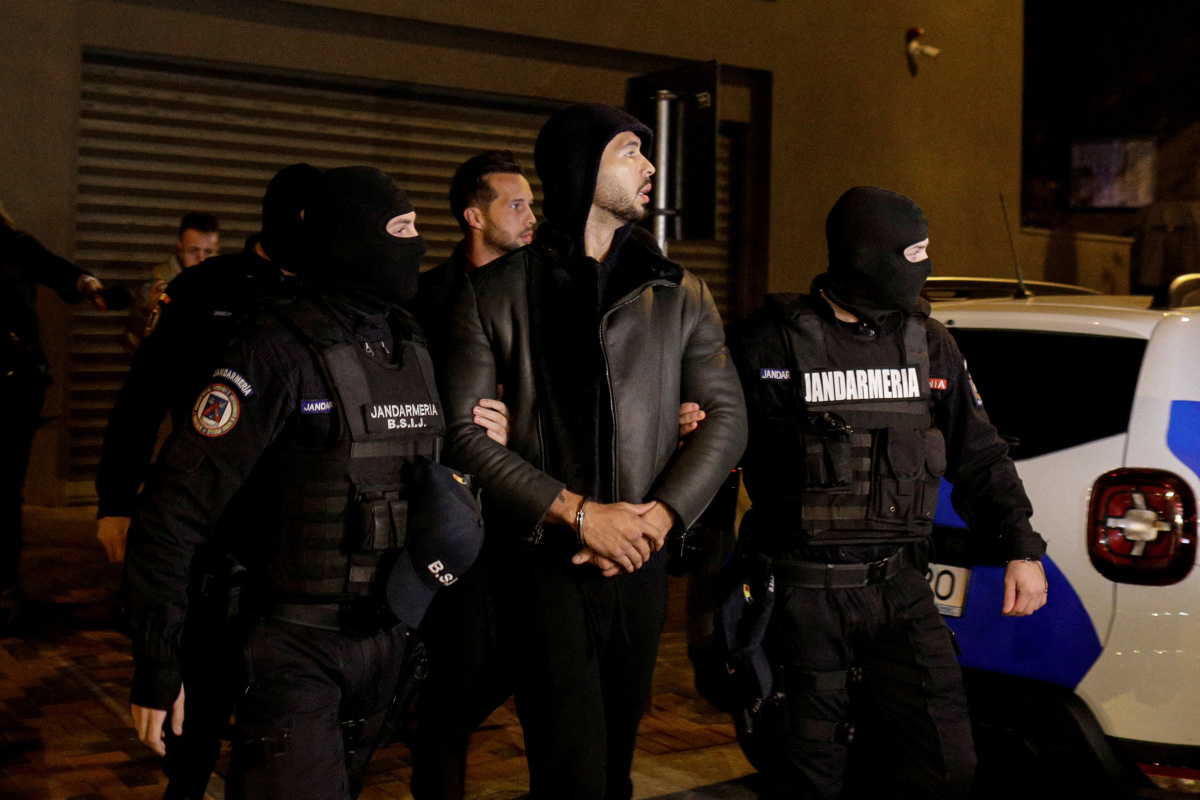 Related Articles


[ad_2]

Source link