[ad_1]

The total number of Russian casualties in the invasion of Ukraine has surpassed 96,000 as Russia lost another 590 personnel between Wednesday and Thursday, according to data provided by the Ukrainian military.
Russia has suffered 96,590 combat losses among its personnel since it started the conflict in late February, the General Staff of the Armed Forces of Ukraine claimed in its most recent casualty report released Thursday.
Losses also included 2,975 tanks, 5,946 armored fighting vehicles and 1,943 artillery systems, among other military equipment.
In its previous casualty report from Wednesday, the General Staff of the Armed Forces of Ukraine claimed Russia had lost 96,000 personnel up to that point.
Russia last provided an official death toll from the war in September when Russian Defense Minister Sergei Shoigu revealed 5,937 Russian soldiers died in Ukraine.
In comparison, up to 13,000 Ukrainian soldiers have been killed in Russia's invasion, according to Mykhailo Podolyak, an adviser to Ukrainian President Volodymyr Zelensky.
The number of casualties for both sides may be higher than what they are reporting, the United Kingdom's Ministry of Defense (MoD) suggested.
"We can say that we estimate over 100,000 Russians are either dead, injured, or have deserted," U.K. Defense Secretary Ben Wallace said during a war update before the British parliament's lower house Monday.
Russia could have around 120,000 casualties by the time spring arrives in the coming months, according to the Warsaw Institute, a think tank based in Poland.
Putin acknowledged last week that Russia's invasion was taking longer than expected to finish.
He initially intended for the invasion to result in a rapid victory, according to Western officials.
"[Russian President Vladimir Putin's] three-day war, or 'special operation,' turns out to have been a disaster for him and his army," Wallace told British lawmakers.
Russia still refers to its invasion of Ukraine as a "special military operation."
Putin's press secretary, Dmitry Peskov, confirmed Monday that the Russian head of state would not hold his annual end-of-year press conference following Russia's setbacks on the battlefield.
The conference, which was consistently held for the past decade, has "been used as an opportunity to demonstrate the supposed integrity of Putin," the British MoD said in a statement.
"Although questions are almost certainly usually vetted in advance, the cancellation is likely due to increasing concerns about the prevalence of anti-war feelings in Russia. Kremlin officials are almost certainly extremely sensitive about the possibility that any event attended by Putin could be hijacked by unsanctioned discussion about the 'special military operation," the ministry said.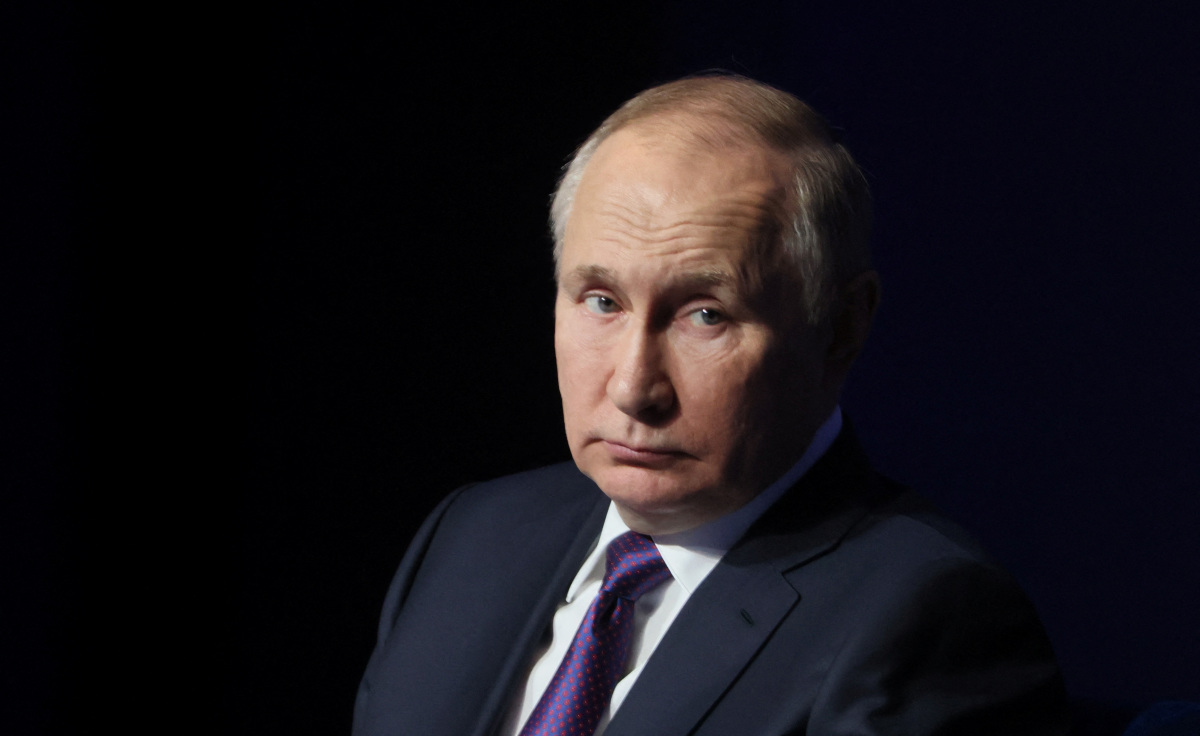 Related Articles


[ad_2]

Source link