[ad_1]

Russia has released a master plan for the restoration of the occupied Ukrainian city of Mariupol, including the development of private housing and multi-apartment buildings, according to a report.
According to the plan, builders intend to build and renovate a total of 8.71 million square meters of housing in Mariupol between 2022 and 2035 with the aim of restoring "life support, engineering, transport and social infrastructure," independent news agency Meduza reported, citing The Village publication. The news outlet noted that The Village received a copy of the master plan for the development of Mariupol.
Apart from building housing infrastructure, the document indicated that Russia plans to build and repair 105 kindergartens, 92 schools and 19 clinics across the city by 2035. The plan also stated that by 2025, Mariupol's population will increase to 350,000. It is predicted to reach the pre-war population level by 2030, and 500,000 residents in another five years.
Prior to Russia's invasion of Ukraine in February, at least 450,000 people lived in the city. It is believed that at least 87,000 people were killed during the Russian siege of Mariupol.
"According to the data of the Illichiv Morgue, as of a few days ago, 87,000 dead people were documented in Mariupol. There is also a database of unknowns," Mykola Osychenko, the president of Mariupol TV and civic volunteer, told regional media Dnipro.tv, citing insider information.
Restoration projects will not just focus on the historical center of Mariupol. The master plan, which was prepared by the Unified Institute of Spatial Planning by the order of the Ministry of Construction of the Russian Federation, noted that other landmarks, including the Cathedral of the Holy Virgin Protection, Palace of Culture Azovstal, sewing factory Feia, hosiery factory, Theater Square, will also be restored.
Another building the Russians are planning on restoring is The School of Arts and Drama, which Ukrainian civilians used as a bomb shelter in March. It was blown up by the Russian troops on March 16, killing between 300 to 600 residents who were sheltering inside, according to various estimates.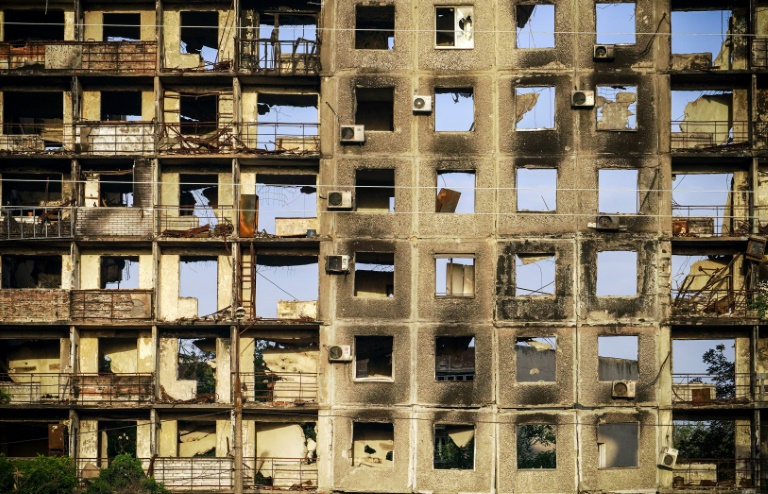 Related Articles


[ad_2]

Source link