[ad_1]

At least 19 people died Sunday after a commercial airplane crashed into Lake Victoria, Tanzania, as it attempted to land at an airport near the town of Bukoba.
The Precision Air flight had 43 people, including an infant, on board. Authorities said that trapped passengers were pulled out by rescuers in boats.
The PW 494 flight departed from Dar es Salaam, Tanzania, at around 6 a.m. local time. It was set to arrive at the town of Bukoba at 8:30 a.m. before it crashed into Lake Victoria, Africa's largest freshwater lake.
Poor weather conditions may have played a part in the crash. The area faced heavy rainfall and strong winds.
Regional commissioner Albert Chalamila told reporters on Sunday that authorities continue to investigate the crash.
Tanzanian President Samia Suluhu Hassan tweeted that everyone should remain calm during the rescue operation.
"I have received with sadness the news of the accident involving Precision Air's plane," she tweeted. "Let's be calm at this moment when rescuers are continuing with the rescue mission while praying to God to help us."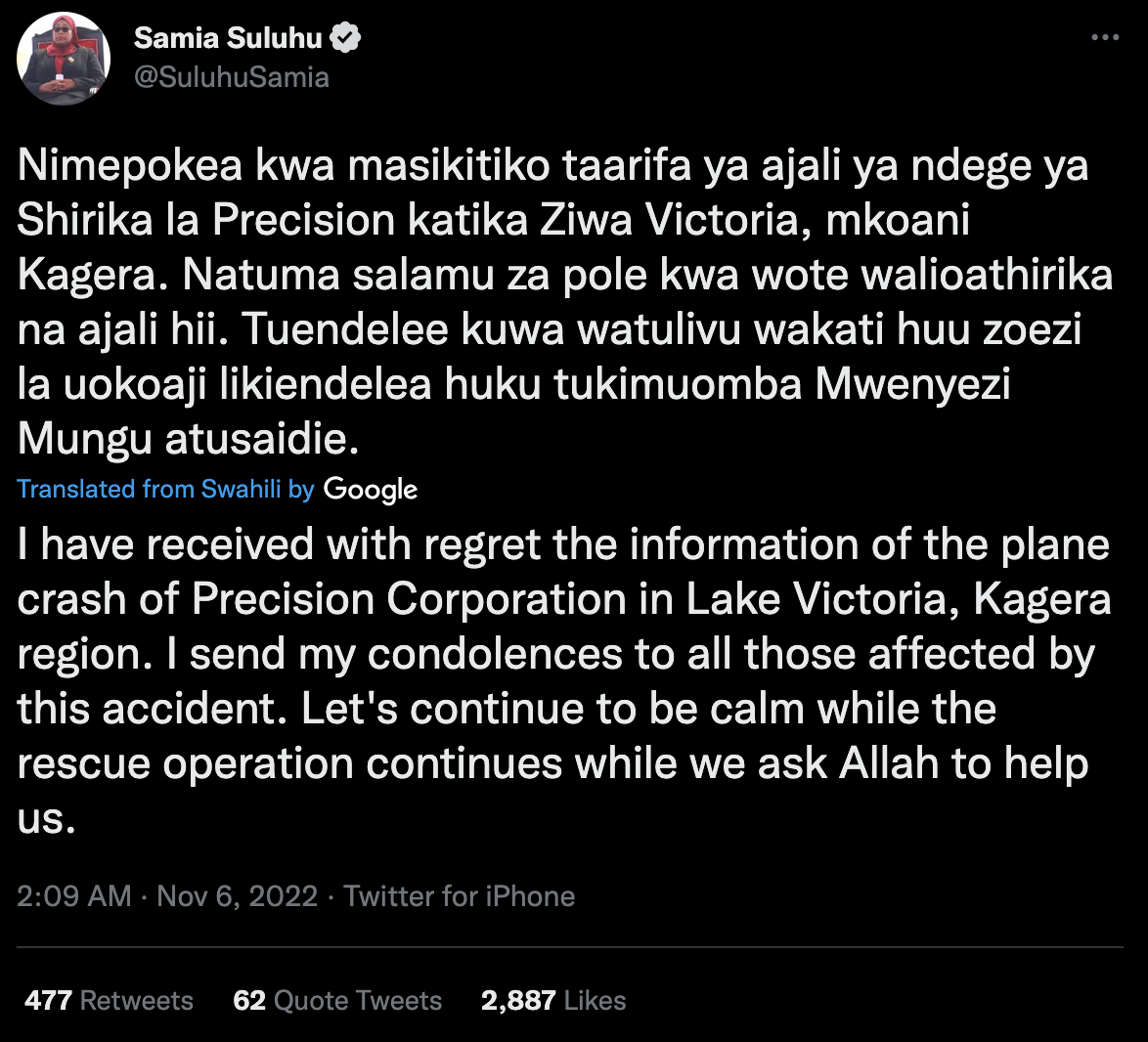 [ad_2]

Source link