[ad_1]

Australian mining mogul Andrew Forrest launched the "Ukraine Green Growth Initiative," an investment fund that seeks to raise $100 billion to help rebuild Ukraine.
BBC News reported that Forrest and his wife have already committed $100 million to the reconstruction fund.
Forrest described his initiative as Ukraine's version of the "Marshall Plan."
Forrest, the founder of iron ore giant Fortescue Metals, said the fund would help the war-torn country usher into a golden era.
"I don't want to wait for the last bullet to be fired. I want people to know now that Ukraine will enter into a golden era. It will be the highest growth economy in Europe without any doubt," Forrest said, the Sydney Morning Herald reported.
The Australian billionaire added that Ukraine could become a "miracle economy" like South Korea, Japan, and Germany.
Forrest told the BBC that Ukrainian President Volodymyr Zelenskyy sees the fund as an opportunity to replace Soviet-era energy plants with clean energy.
"The president [Zelensky] sees that as an opportunity to completely replace old coal-fired [and] nuclear power stations with brand new green energy," Forrest said.
Zelenskyy said the fund will be used to build the "most modern, green and digital infrastructure."
Forrest added that the money would be instantly available to use once Russian forces had been removed from Ukraine.
The billionaire hopes to gain the support of sovereign wealth funds and other investors for the Ukraine fund.
The global fund was negotiated between Forrest, and officials from Ukraine, the United States, the United Kingdom and Australia.
Forrest said he first discussed his initiative with President Joe Biden, then-U.K. Prime Minister Boris Johnson and European Commission President Ursula von der Leyen.
The launch of the Ukraine reconstruction fund came after the United Nations General Assembly adopted a resolution calling for Russia to pay reparations for the damage it caused against Ukraine.
Ninety-four countries voted in favor of the resolution, 14 against it, while 73 other nations abstained.
Ukraine's ambassador to the U.N., Sergiy Kyslytsya, justified his country's right to compensation, as he compared it when then-Soviet Russia asked for reparations after the Second World War.
Russian ambassador Vasily Nebenzya criticized the resolution, calling it a "classic example" of countries acting not based on international law.
In October, Ukrainian Prime Minister Denys Shmyhal put the price tag for national reconstruction at nearly $750 billion.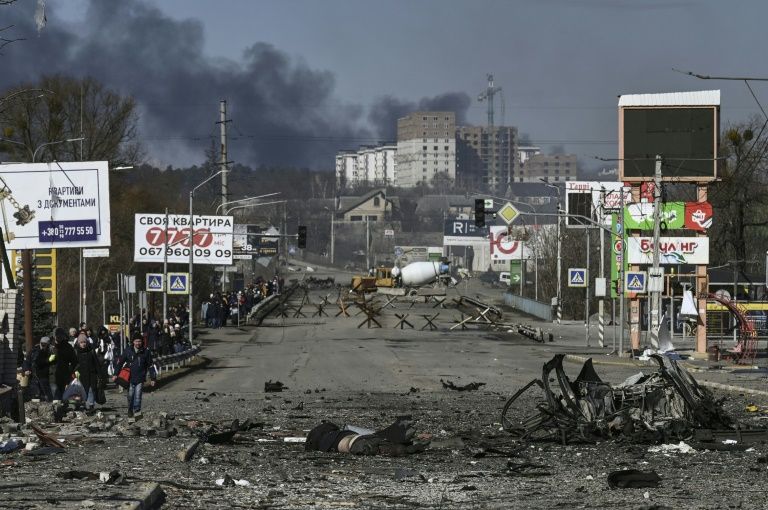 Related Articles


[ad_2]

Source link