[ad_1]

Bear Grylls has traveled to Ukraine to film a TV special that will unveil a side of Ukraine's president that has "never been shown before."
The 48-year-old London native, whose real name is Edward Michael Grylls, was able to meet with Ukrainian President Volodymyr Zelensky during a visit to Ukraine's capital, Kyiv, earlier this week.
"It has been an experience for me like no other," Grylls, popularly known for hosting the Discovery Channel television series "Man vs. Wild," said in a Facebook post Thursday.
"Through this special program the world will see a side of President Zelensky that has never been shown before. What I wanted to ask was how he was really coping… I got so much more," he added, before thanking Zelensky for showing him hospitality "in such a difficult time."
Grylls did not reveal more information about the program, but he noted that it's "coming soon."
Millions of people in Ukraine have been left without electricity, heating or water as a result of recent Russian attacks that hit civilian and utility infrastructure.
As of Nov. 25, Ukraine was facing a 30% electricity shortage, Ukrenergo, the country's national electric grid operator, announced on Nov. 26.
The shortage will affect other utilities as Ukraine deals with winter.
Temperatures in Kyiv can drop all the way down to minus 20 degrees Celsius (minus 4 degrees Fahrenheit) during winter, according to The Guardian.
"As the country goes into winter, and with their infrastructure under attack, survival for millions of people is a very real daily struggle," Grylls said in his post.
Attacks on non-military targets are considered war crimes under the Rome Statute of the International Criminal Court, but Russia has claimed that the strikes against Ukraine's energy infrastructure were justified.
The bombardments were intended to "knock out energy facilities that allow you to keep pumping deadly weapons into Ukraine in order to kill Russians" and were, in fact, aimed at minimizing the number of civilian casualties, Russian Foreign Minister Sergey Lavrov said Thursday, as per Al Jazeera.
Millions of lives in Ukraine will be under threat this winter because of Ukraine's damaged energy health infrastructure, according to the World Health Organization (WHO).
Up to three million people could flee their homes in search of warmth and safety, Dr. Hans Henri P Kluge, WHO regional director for Europe, said at a recent news conference in Kyiv.
"Put simply, this winter will be about survival," Kluge said, according to BBC News.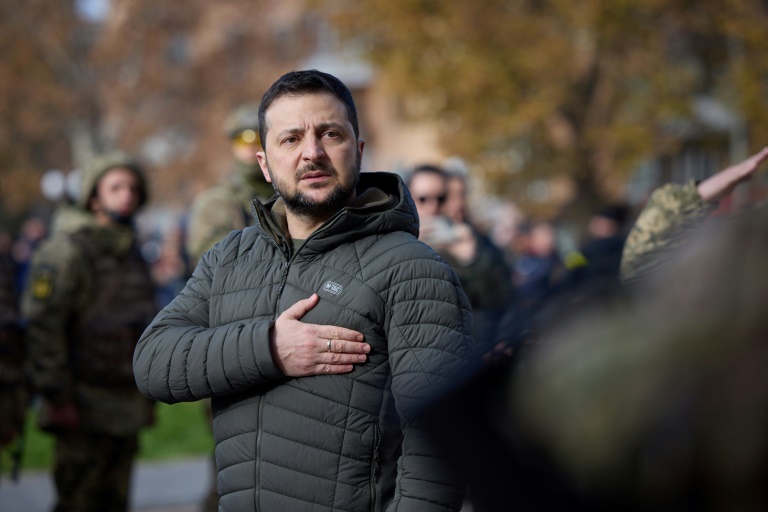 Related Articles


[ad_2]

Source link