[ad_1]

An attack against Ukraine by Russian ally Belarus is "only a matter of time."
This was the assessment of Belarusian and American political strategist Vitali Shkliarov as the ongoing Russian "special military operation" in Ukraine enters its eighth month.
In his interview with the Kyiv Post, Shkliarov insisted that Belarus is involved in the war against Ukraine because of Belarusian President Alexander Lukashenko's close ties with and heavy reliance on Russia.
"I believe that Lukashenko personally unleashed the war against Ukraine on Feb. 24. Back in Nov. 2021, he stated that 'if a war breaks out in Donbas or somewhere on the border with Russia, Belarus won't stand aside,'" Shkliarov said. "Later, he repeatedly confirmed this statement. Therefore, yes, Belarus is a party to the conflict and is waging war against Ukraine."
Shkliarov called Lukashenko a "Russian general" and said the Belarusian president had no other choice but to mobilize his armed forces to fight Ukraine.
The political strategist said he believes that Belarusian troops joining the war against Ukraine would not tilt the war in Moscow's favor, but instead, "it would accelerate the downfall of Lukashenko's regime."
In 2020, Shkliarov went to Belarus to visit his parents there. But he was detained by Lukashenko's government for allegedly collaborating with Belarusian opposition leader Sergei Tikhanovsky ahead of the presidential election.
According to his wife, Heather Shkliarov, who is a U.S. diplomat, the political strategist was under "extreme psychological pressure and deprived of basic physical liberties" while in prison. He was jailed for three months.
Shkliarov's comments came after Ukraine was reported to be building fortifications on its border with Belarus.
Ukrainian presidential adviser Kyrylo Tymoshenko said a 3-kilometer barbed-wire reinforced wall was already built in Volyn, a northern region bordering Belarus, Reuters reported.
Tymoshenko added that more fortifications are being constructed in other parts of the Ukraine-Belarus border, which spans 1,000 kilometers.
In October, Lukashenko called Ukraine's troop mobilization and reconnaissance on their border "provocations."
Lukashenko insisted that his country's only involvement in the war was to prevent the conflict from spreading into his country.
On Feb. 24, the start of Russia's attacks against Ukraine, Lukashenko let Russian soldiers march through Belarus to attack Ukraine through its border. The Belarusian leader also authorized full access of its military facilities to the Russian military.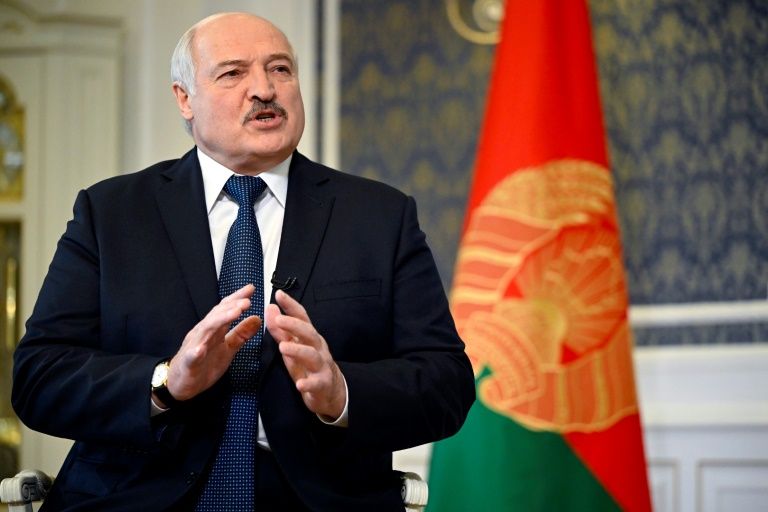 Related Articles


[ad_2]

Source link