[ad_1]

Belarusian Minister of Foreign Affairs Vladimir Makei on Monday revealed that he attended several secret meetings during the United Nations General Assembly (UNGA) where they discussed information that might "destroy" the United States if leaked, according to a report.
Makei added that the secret meetings were attended by 10 foreign American and European diplomats who asked to keep the conversations confidential, Belarusian state news agency BelTA reported. While he refused to divulge more information about the meetings, Makei teased that the contents of the gatherings could be damaging to the U.S. if they were leaked to the public.
"Belarus has probably reached such a potential that the information about the meeting… might destroy even such a superpower as the United States," he told BelTA.
The Belarusian minister, however, said the main result of the meetings is the possibility of continuing the dialogue about "future prospects."
"I do not harbor rosy hopes that everything will change instantly but it is important to understand that a number of colleagues understand the absurdity of the current situation and the need to get out of it. I am convinced that these meetings will ultimately bear fruit," he added.
Makei's revelation about the UNGA secret meetings came as Belarusian President Alexander Lukashenko flew to Moscow to attend an unscheduled meeting with his Russian counterpart, Vladimir Putin. No details about the meeting have yet been released.
Belarus has been a close ally of Russia. Since the beginning of the war in Ukraine, Putin has used Belarusian territory to stage attacks on Ukraine. During the early months of the war, dead and injured Russian soldiers were also brought to Belarusian territory where a Russian field hospital had been set up.
Belarus has also taken Russia's stance in the war, blaming NATO and the West's "quest to expand eastward" as the reason for the conflict in Ukraine.
"[Their quest to expand eastward] overlooked the legitimate security interests of both Russia and Belarus. Therefore," the minister claimed, "It is the collective West that should fully bear the responsibility for the ongoing bloodshed in Ukraine."
Makei said that Belarus can help broker a ceasefire agreement and peace settlements between Russia and Ukraine, adding that they do not see any "alternative to talks."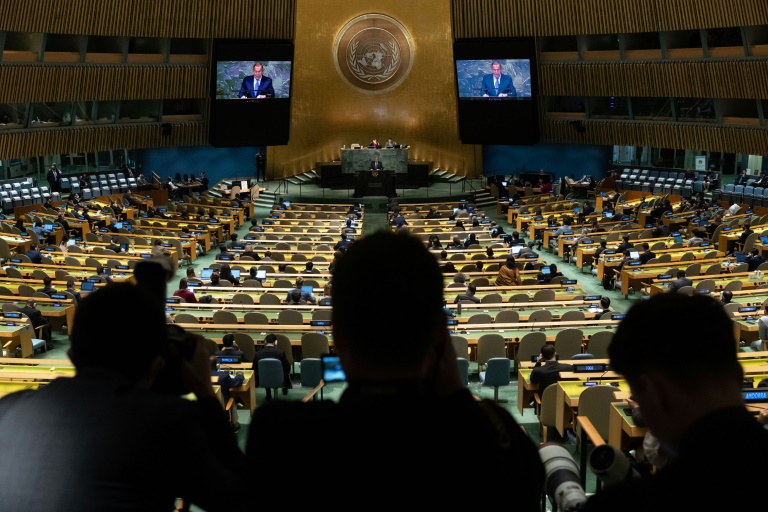 Related Articles


[ad_2]

Source link