[ad_1]

At least 20 tanks have been moved by Belarus, an ally of Russia, to a training facility near its border with Poland and Lithuania, in an apparent escalation of the situation in Eastern Europe amid the war in Ukraine.
The Belarusian military transferred the tanks during the second day of its sudden "combat readiness check," Ukrainska Pravda reported, citing Belarusian independent monitoring group Belaruski Hajun.
The 20 T-72B tanks came from the two tank companies of the Belarusian military's 7th Separate Tank Battalion of the 11th Separate Mechanized Brigade, the outlet reported. The units have been ordered to deploy at the Gozhsky training ground in the Grodno District.
The Belarusian monitoring group also noted that more mechanized battalions, such as the 11th Separate Mechanized Brigade, the 40th and 105th Separate Mechanized Battalions and an engineering and sapper battalion would be involved in the readiness check.
The new movements from the Belarusian military came after the country's defense ministry announced a snap combat readiness check last Tuesday.
A statement from the defense ministry said the order came from Belarusian President Alexander Lukashenko, the New York Times reported.
During the assessment, Belarusian soldiers will be deployed to predetermined locations and check their equipment.
The troops will also have to build bridges across the Neman and Bezerina rivers which run through Lithuania and north of the Ukrainian border, respectively, according to the Belarusian ministry.
A report from the Moscow Times noted that the announcement of a snap combat readiness check is similar to a statement from the Belarusian Security Council last week, indicating that the soldiers and military hardware would be moved for two days to counter the threats of terrorism.
Andriy Demchenko, a spokesperson for the Ukrainian State Border Guard Services, said they have already strengthened its defenses along Ukraine's border with Belarus after the latest move from the Belarusian military.
Demchenko claimed in a Ukrainian telethon that the new developments in their neighboring country are a clear indication of Russia's increasing pressure to push Belarus to join the war.
But the Institution for the Study of War, a Washington-based think tank, believes that Belarus is "extraordinarily unlikely to invade Ukraine in the foreseeable future."
The think tank said Moscow wants to involve Belarus in its military offensive against Ukraine "as part of a long-term effort" to strengthen its control over Belarus.
When Russian President Vladimir Putin ordered a special military operation against Ukraine in February, Belarus allowed the Russian military to enter the country as a staging ground for its offensive.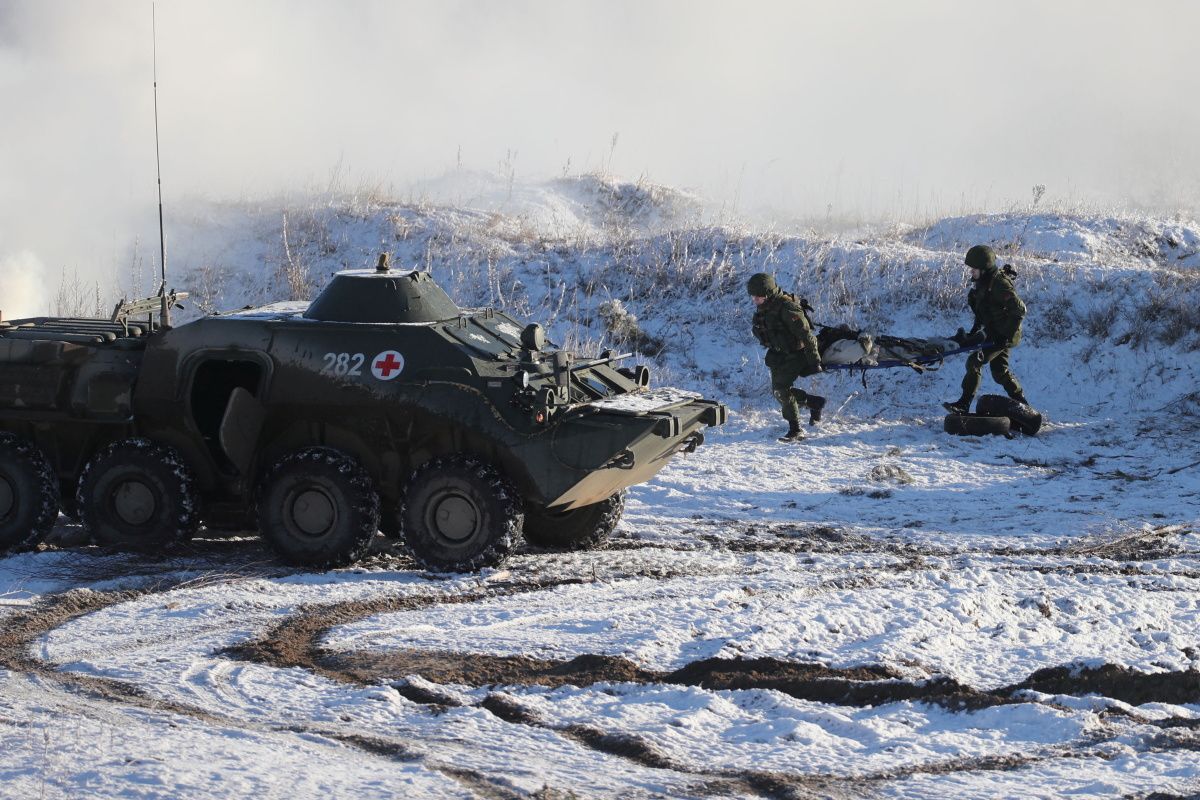 Related Articles


[ad_2]

Source link