[ad_1]

President Joe Biden called for an "emergency meeting" with other world leaders Wednesday in response to an alleged Russian-made missile falling in the eastern part of Poland, killing two people.
Biden, who was in Bali, Indonesia, for the G20 Summit, was awakened overnight by his staff and informed of the missile explosion inside the NATO territory.
Biden convened the meeting in Indonesia with the leaders of the G7, which includes Canada, France, Germany, Italy, Japan, the United Kingdom and the European Union. The president of the European Council and prime ministers of NATO allies Spain and the Netherlands joined them, U.S. News reported.
Before the meeting began, Biden declined to provide reporters with an update on the situation, according to the outlet.
Biden immediately called Polish President Andrzej Duda early Wednesday to convey his "deep condolences" and promised "full U.S support for and assistance with Poland's investigation" of the incident.
The Polish Foreign Ministry said in a statement that it identified the missile that struck Przewodow as being manufactured in Russia.
However, Duda gave a more cautious response and said officials are still verifying who fired the rocket and whether it is, in fact, made in Russia.
In response to the incident, Polish Prime Minister Mateusz Morawiecki ordered enhanced airspace monitoring.
"We decided to increase the combat readiness of selected units of the Polish armed forces, with particular emphasis on airspace monitoring," Morawiecki said.
The Russian Ministry of Defense denied that the country targeted the Polish border and condemned Polish media and government officials for inciting "deliberate provocation aimed at escalating the situation," Reuters reported.
The Russian ministry added in a statement to the outlet, "No strikes on targets near the Ukrainian-Polish state border were made by Russian means of destruction."
The incident in Poland came as Russia ordered a wave of missile strikes Tuesday targeting Ukrainian cities and power plants.
Russian missiles struck Kyiv, the country's capital, and other cities such as Lviv, Kharkiv, Odesa and Mykolaiv.
Ukraine's national grid operator announced emergency power outages in northern and central parts of the country, including Kyiv, following the attack.
Ukrainian Energy Minister German Galushchenko described the missile strikes as "the most massive shelling of the power system since the beginning of the war," according to Reuters.
In a video posted online by Ukrainian President Volodymyr Zelensky, he warned his constituents about more Russian strikes in the country.
Zelensky vowed that Ukraine "will restore everything" and "will survive."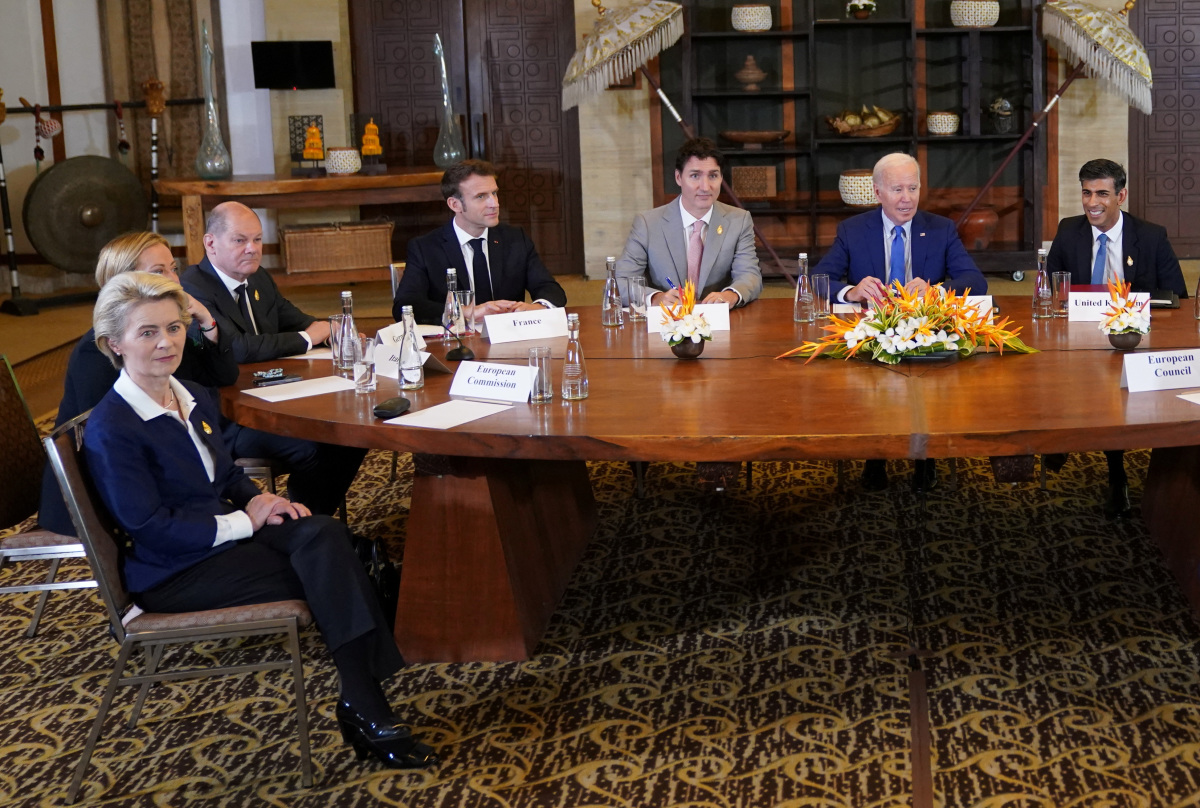 Related Articles


[ad_2]

Source link