[ad_1]

Decades of perseverance and hard work evidently paid off for Starbucks' former CEO Howard Schultz.
Today, the 69-year-old businessman is considered one of the richest people in the world, with the latest Forbes estimate putting his net worth at $3.5 billion.
Here's a look at how the former longtime leader of Starbucks slowly built his fortune over the years.
Schultz had humble beginnings. Growing up poor, he was raised in public housing in Brooklyn, New York City, he told CNN Money.
"There was no way out. My father was uneducated, my mother wasn't working. It was just a tough time. As I got older, I just felt really bad for them," he said.
He earned a football scholarship at Northern Michigan University but later decided not to pursue an athletic career, according to Business Insider.
To pay for college, he worked as a bartender and even sold blood. After graduating in 1975 with a bachelor's degree in communications, Schultz did odd jobs. He worked at a ski lodge in Michigan, in sales at Xerox, and at a housewares business called Hammarplast.
Later, he left Xerox to become a manager for a Swedish coffee manufacturer. In 1982, when he was 29 years old, Schultz worked for Starbucks as the director of marketing and retail operations.
Later, he started his own coffee shop called Il Giornale and eventually bought Starbucks from the original owners. Schultz grew the company to the massive empire it is today.
In the summer of 1992, Starbucks went public, raising $271 million. Schultz remained in the position of CEO until 2000, when he stepped down to focus on helping the company expand internationally.
After serving as the chief global strategist for eight years, he returned as CEO in 2008.
In December 2016, Schultz again left his CEO post and became executive chairman. A year and a half later, he announced his retirement from active management of the company.
However, after Kevin Johnson left the position, Schultz returned as an interim CEO this March, earning just $1 for his salary. His third run as CEO ended after Laxman Narasimhan officially took over as Starbucks' CEO on Oct. 1.
Schultz told CNBC's "Squawk Box" that he will never return for a fourth stint as CEO because Starbucks "found the right person."
Currently, Schultz still owns more than 37.7 million shares, or roughly 3% of the company's stock.
Outside of Starbucks, Schultz has been involved in the executive world of professional basketball. He was the owner of the Seattle SuperSonics basketball team from 2001 to 2006.
Schultz is also one of the founders of the venture capital firm Maveron, which invests in consumer-only and early-stage companies.
Through the firm, Schultz has invested in consumer businesses including Groupon, Madison Reed, Allbirds and Lucy.
Schultz had planned to run for president, but in September 2019, he said he will no longer run because it would risk the re-election of former President Donald Trump.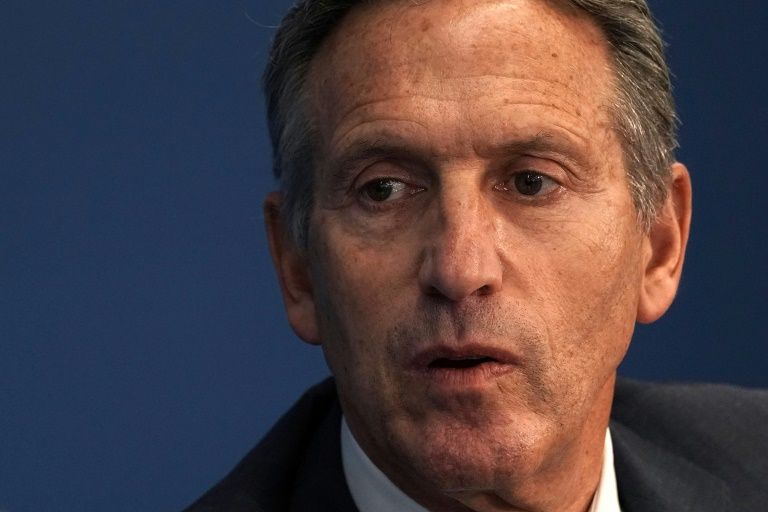 Related Articles


[ad_2]

Source link