[ad_1]

Historically high temperatures are accelerating catastrophic wildfires in Chile. The BBC reported that over 7,000 hectares, or 17 acres, have been burned.
The country's capital Santiago recorded its highest temperature this year on Thursday at 98 degrees Fahrenheit and the third highest temperature recorded for the city in the last 111 years.
Local authorities have issued a health alert as smoke from the fires engulfed Santiago early Friday morning. The National Air Quality Information System shared air pollution measurement stations had been alerted. The Health Minister's office tweeted a warning on social media, asking at-risk populations such as young children and senior citizens to take the necessary precautions.
Chile is amidst a 14-year drought and feeling the effects of climate change head-on. Bloomberg reports that Santiago's Metropolitan area, home to 40% of Chile's population of 19 million, has instituted water rationing as the drought worsens.
The UN's Intergovernmental Panel on Climate Change found some of the rising temperatures in the central part of Chile can be attributed to human-caused climate change.
The 17-chapter Mitigation of Climate Change report found wildfire cycles are changing in ferocity due to climate change and that "human influence has likely increased fire weather in some regions of all inhabited continents."
Chile, the Mediterranean Basin, Siberia, and California were all locations where human influence has worsened drought and fire conditions.
Reuters reports that wildfires have destroyed 40 homes in the Valparaiso region. The Executive Director of Chile's National Forestry Organization (CONAF), Christian Little, released a report to the prosecutor's office on the status of the fires. The report found the fires raging around Santiago were caused by faulty power lines, and Little is calling for an investigation.
"They are fires due to negligence, they are fires caused by power lines that are not well maintained," Little said in the statement on CONAF's website. Little said CONAF had doubled its budget this year for fire prevention and investigation.
In October, Chile's Easter Island faced massive fires burning over 247 acres. Easter Island is famous for its thousand moai statues. The island's indigenous Rapanui people carved the giant stone-carved human figures thousands of years ago.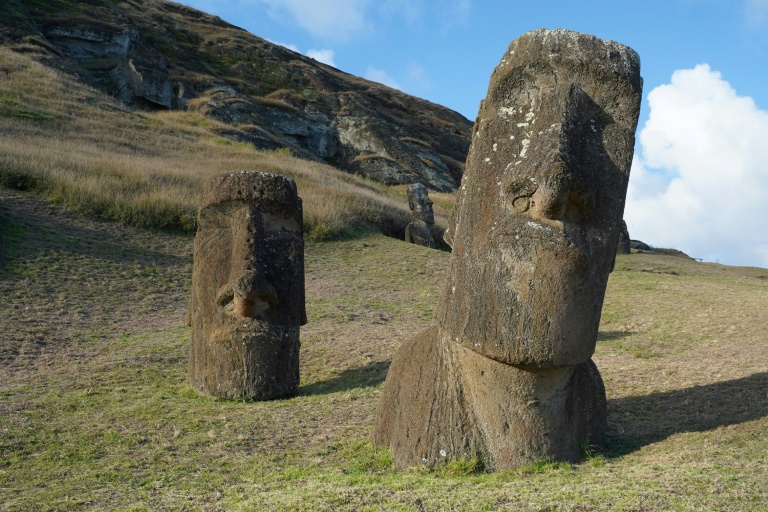 The Rapa Nui National Park is home to most of the moai and is a UNESCO-designated world heritage site. One hundred statues were damaged in the fire, and some can not be repaired. The Guardian reports UNESCO has allocated $100,000 to restoration efforts.
In a Facebook post, the director of the Indigenous Ma'u Henua community, which oversees Rapa Nui National Park, Ariki Tepano, said the statues were "irreparable and with consequences beyond what your eyes can see," and said you could "see the effect of the fire" on the moai.


[ad_2]

Source link