[ad_1]

China has locked down five million residents of the Guangzhou metropolis as authorities rush to contain the surge of COVID-19 cases in the global manufacturing hub.
Guangzhou had 3,007 new coronavirus infections on Wednesday, becoming China's new epicenter of the virus, CNN reported.
It was also the city's worst outbreak since the pandemic began in 2020.
"At present, there is still the risk of community spread in non-risk areas, and the outbreak remains severe and complex," Zhang Yi, the deputy director of Guangzhou's health commission, said.
Surging COVID-19 cases in the metropolis led to mass flight cancellations at the Guangzhou Baiyun International Airport.
Flight tracking company Variflight reported that 85% of the flights have already been canceled since Thursday morning.
Chinese state media added flights to Beijing and other cities have been canceled.
Bloomberg reported that authorities are holding back from imposing a Shanghai-style lockdown in the city with a population of 19 million. Guangzhou officials have already suspended public transportation and classes.
The government has also warned shops and factories against opening illegally during the lockdown. Fines ranging from $1,390 up to $13,000 would be imposed.
But residents were anticipating that more stringent measures would be implemented if the outbreak could not be contained. A Guangzhou native spoke to CNN, saying they have been stocking up on food and ordering groceries "like crazy."
Chinese social media platform Weibo was been flooded by anger and expletives from the residents.
"I learn Cantonese curse words in real-time hot search every day," one Weibo user wrote.
Guangzhou's coronavirus outbreak came as Zhengzhou, another Chinese city and home to the world's largest iPhone manufacturing hub, had also been subjected to a strict lockdown.
Apple warned shoppers of delays in receiving their iPhones as operations in the assembly plant had been significantly reduced.
Foxconn, the company that manufactures Apple products, lowered its outlook for the fourth quarter due to virus restrictions. It could dampen this year's Christmas sales compared to previous years.
New iPhone production would plummet by as much as 30% due to coronavirus restrictions being implemented at the site of the factory, according to Reuters.
Chinese President Xi Jinping implemented a "zero-COVID" policy, a series of draconian measures to contain coronavirus outbreaks in the country.
China's strict policy could create financial strain and slow the country's economic growth.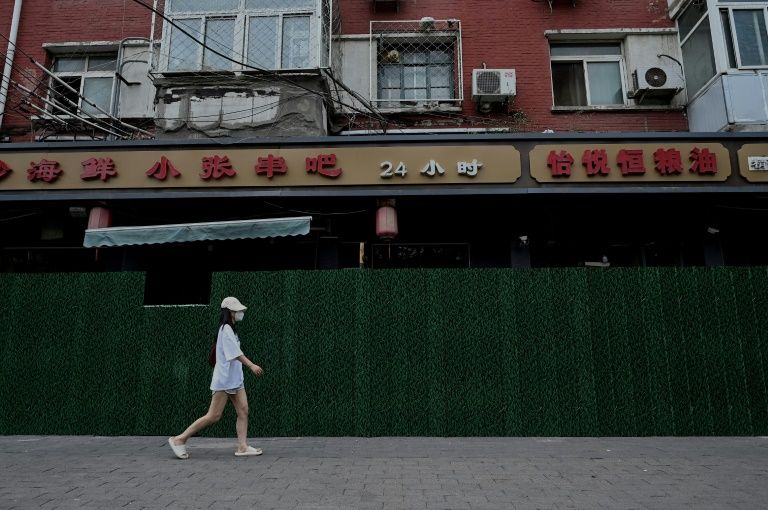 Related Articles


[ad_2]

Source link