[ad_1]

Students of Nanjing Tech University in eastern China have staged a protest after being placed by authorities under a COVID-19 lockdown.
A video posted on Twitter showed a large crowd of students protesting inside the university Monday night against the lockdown that was ordered after just one positive case was found, The Guardian reported.
According to the publication, the students shouted, apparently referring to the university management, "[We want] to go home!," "Leaders, step down!" and "Your power is given to you by students, not yourselves."
A third-year Nanjing Tech student told Agence France-Presse (AFP) that protests began a day after university officials announced that they will place the entire campus under lockdown for five days because of the detection of just one positive case.
The student, who was not named, added that her peers were upset about the poor communication from the university and worried that they won't be allowed to go home in time for the winter holidays.
The protest of the university students happened after a nationwide demonstration erupted throughout China urging authorities to scrap the draconian "zero-COVID" policy, with some calling for the ouster of Chinese President Xi Jinping.
The Chinese government managed to end the unrest by arresting protesters and boosting online censorship and surveillance.
But Chinese officials somewhat caved in to the pressure made by the demonstrations, as Beijing dropped the requirement to show a negative PCR test before entering public establishments such as supermarkets and public transport.
However, China still requires negative tests for entering schools, hospitals, bars and other entertainment venues.
Some major Chinese cities have already relaxed their restrictions and reopened key establishments as the number of coronavirus cases drops.
In Beijing, some residents welcomed the easing of restrictions. Xie Shangguang, a 22-year-old student in Beijing, told AFP that he felt the city was "coming back to life," after weeks of strict measures.
Another Beijing local, 28-year-old Wu Siqi, suggested to the news agency that the loosening of the coronavirus restrictions should be incremental.
In the Chinese city of Urumqi, where an apartment fire that killed 10 people ushered nationwide protests against the zero-COVID policy, some business establishments such as hotels, supermarkets and ski resorts were reopened Monday.
In Zhengzhou, where the world's largest iPhone factory is located, authorities announced that residents would be allowed to go to public places and use public transport without the 48-hour negative test requirement, UCA News reported.
Based on the latest tally of the World Health Organization, China recorded 17,853 new coronavirus cases and 43 virus-related deaths Tuesday.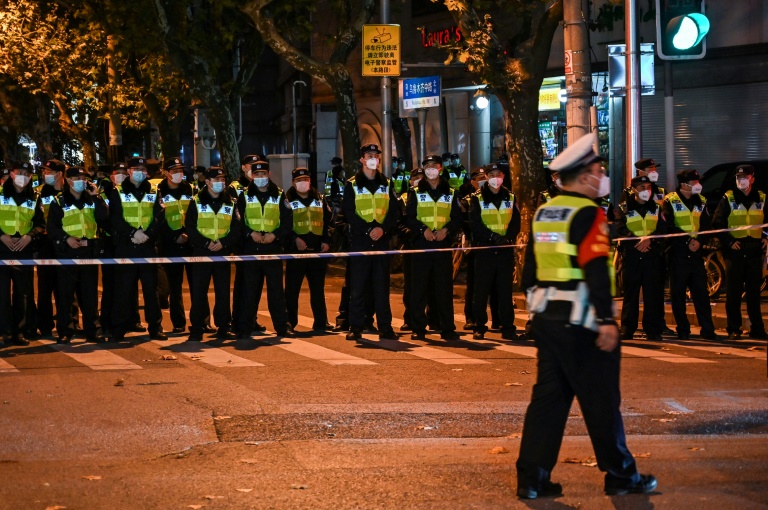 Related Articles


[ad_2]

Source link