[ad_1]

Several Chinese military aircraft and vessels were detected near Taiwan Monday morning, according to Taiwan's Ministry of National Defense.
The ministry said that four People's Liberation Army (PLA) aircraft and three People's Liberation Army Navy (PLAN) vessels were detected around Taiwan at around 6 a.m. local time Monday.
"R.O.C. [Republic of China] Armed Forces have monitored the situation and tasked CAP aircraft, Navy vessels and land-based missile systems to respond [to] these activities," the ministry wrote, adding that two of the detected aircraft, described as J-16 jets, had entered Taiwan's Air Defense Identification Zone.
This was the seventh time that such military displays were detected in the past week, according to Fox News.
Taiwan's defense ministry also tweeted Tuesday that eight aircraft and three naval vessels of the PLA were detected around the island. On Jan. 9, nearly a dozen Chinese military aircraft and three naval ships were detected.
Taiwan, which Beijing regards as its own territory, has accused China of repeated incursions into its air defense zone in the last two years.
On Wednesday, China warned that foreign politicians who interact with Taiwan are "playing with fire" as it renewed its threats to attack the self-governing island, Fox News reported.
Ma Xiaoguang, a spokesperson for China's Taiwan Affairs Office, said at a biweekly news conference that the country was recommitted in the new year to "safeguarding sovereignty and territorial integrity" and "smashing plots for Taiwan independence."
"The malicious support for Taiwan independence among anti-China elements in a few foreign countries is a deliberate provocation," Ma was quoted as saying by Fox News.
The statement came after German and Lithuanian lawmakers visited Taiwan last week.
Former House Speaker Nancy Pelosi and numerous politicians from the European Union also visited the island in recent months, prompting displays of military might from both China and Taiwan in the Taiwan Strait.
On Dec. 25, 2022, China sent 47 aircraft across the median line of the Taiwan Strait and into Taiwan's air defense zone, CNN reported.
The Taiwanese defense ministry also said that a total of 71 Chinese aircraft were spotted around the island at the time.
Taiwan's Foreign Minister Joseph Wu said in an interview with CBC News that China is possibly taking notes from the Russia-Ukraine war for its potential invasion of the island.
"I think what the Chinese are learning from [the war in Ukraine] is the weakness of the Russian military so that they can strengthen themselves in their future possible attack against Taiwan," Wu told CBC News. "Of course, this is going to be a wrong lesson, because war means devastation."
Earlier, the Taiwanese defense ministry said that it does not seek conflict following China's provocation using PLA aircraft and PLAN vessels.
"PLA's false accusation and irrational provocation have severely destabilized the security of Taiwan Strait and neighboring regions," the ministry stated.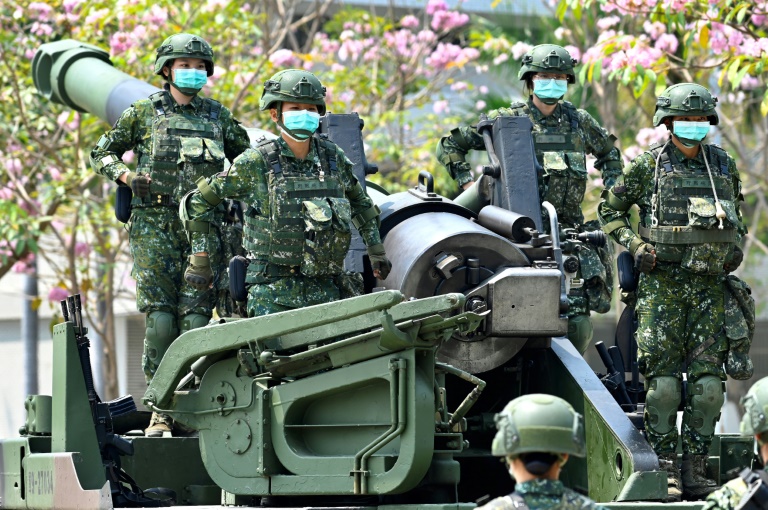 Related Articles


[ad_2]

Source link