[ad_1]

Former Secretary of State Mike Pompeo warned that millions around the world could get infected with COVID-19 as China allows its residents to travel in the face of the current massive coronavirus surge in the country.
The secretary of state under former President Donald Trump told radio host John Catsimatidis Sunday morning on the "Cats Roundtable" on WABC 770 AM that China shouldn't be allowed to "send Chinese-infected persons around the world."
"Fifty percent of their population traveling. There is no reason we should allow the Chinese to do this again, to send Chinese-infected persons around the world knowingly infecting people all across the globe," Pompeo said, the New York Post reported.
Pompeo recalled the coronavirus outbreak in Italy in early 2020, when hospitals were overwhelmed with sick people.
"You remember those pictures from Milan when the hospitals were full, and the morgues were full. We are about to do the same thing again … It sounds like we might have as many as a million – a million, John – a million Chinese people infected," Pompeo said.
Pompeo said Chinese President Xi Jinping's decision to scrap the controversial zero-COVID policy will "infect millions more."
He added that Xi should be held accountable for the 6 million people who died because of COVID-19 and that he regretted that the Chinese president wasn't held accountable during his tenure as secretary of state.
"Xi got away with this once. I regret that he wasn't held accountable," Pompeo said. "But he's doing it again. Just as in the spring of 2020 [when] he sent people around the world who he knew were infected, he's doing the same darn thing again. He's going to infect millions more. We shouldn't let that happen."
Last week, it was reported that up to 248 million Chinese, or a fifth of China's total population, likely contracted the coronavirus in the first 20 days of December, according to the minutes from an internal meeting of the Chinese Center for Disease Control and Prevention obtained by Bloomberg.
China recorded 37 million people infected with COVID-19 in a single day last month, Bloomberg reported.
Xu Wenbo, the head of the National Institute for Viral Disease Control and Prevention, said more than 130 sublineages of the omicron variant were detected in the country in the past three months.
The current surge of coronavirus in China pushed countries such as the U.S., Canada, Australia and Morocco to impose or restrict travelers from China.
Travelers coming from China would be required to present a negative coronavirus test result before their departure.
But the restrictions likely came too late as about half of the passengers on two flights in Italy from China tested positive for coronavirus last week.
The U.S. and the World Health Organization have repeatedly urged China to share more information about their coronavirus response, worrying that a new COVID-19 variant could emerge from the country.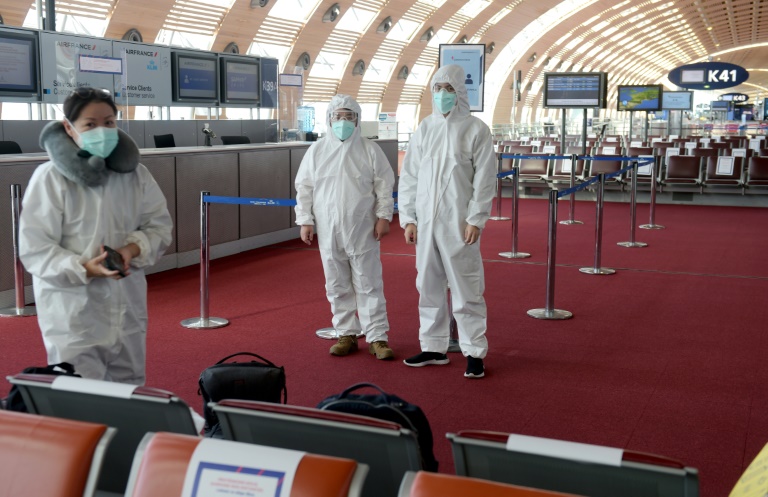 Related Articles


[ad_2]

Source link