[ad_1]

The latest COVID-19 surge in China could result in an explosion of cases and about a million deaths by 2023, according to a new forecast from the U.S.-based Institute of Health Metrics and Evaluation (IHME).
On Friday, the IHME projected that China's cumulative COVID-19 death toll would likely reach a total of 322,660 by April 1, 2023. The model also forecasted that the nation could see its daily deaths reach an average of 5,362 in the same period.
A subsequent analysis by Reuters found that, based on the model, China could see more than 1 million COVID-19 deaths by 2023. As of Sunday, China's official COVID-19 death toll is just 5,235.
Should China's death toll rise to a million by 2023, it would put the country on par with the United States, where approximately 1,087,410 people have already died of COVID-19, according to figures from Johns Hopkins University's Coronavirus Resource Center.
A separate forecast from epidemiologist Wu Zunyou, a top Chinese health official, suggested that China will experience three waves of COVID-19 infections this winter, with the first wave running until mid-January, the second wave beginning on Jan. 21 and the third surge in cases running from late February to mid-March following the Lunar New Year celebrations.
The projections come after Beijing abruptly lifted its zero-Covid policy last week following widespread protests against the draconian measures. Chinese authorities then released new guidelines to keep some restrictions in place.
The new guidelines scrapped mass testing and allowed asymptomatic COVID-19 patients and close contacts to quarantine at home instead of being taken to a government field hospital where lights reportedly stayed on every hour of the day and where patients were given poor food and delayed medical treatment.
In addition, the new guidelines gave businesses the authority to determine their own COVID-19 prevention and control policies. Schools without COVID-19 outbreaks are also asked to carry out "normal offline teaching activities" and reopen facilities such as cafeterias and sports venues.
The COVID-19 virus was first reported in the city of Wuhan in December 2019. At the time, however, the Wuhan Municipal Health Commission listed the cases as "viral pneumonia." It was only in Jan. 9, 2020, that the World Health Organization (WHO) reported that Chinese authorities have determined that the pneumonia outbreak was caused by a novel coronavirus.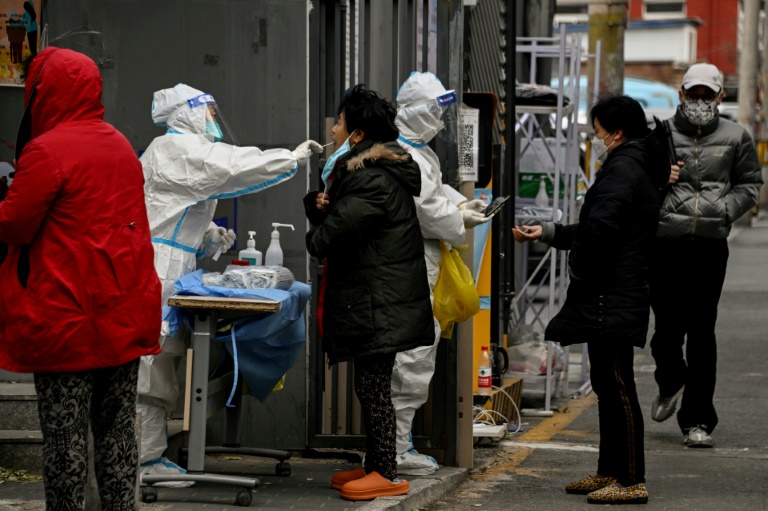 Related Articles


[ad_2]

Source link