[ad_1]

The richest people in China on Monday lost nearly $13 billion in a massive market sell-off after President Xi Jinping secured his third term in office.
The 13 richest Chinese tycoons lost a cumulative $12.7 billion on Monday alone. Pony Ma, the founder and CEO of Tencent—a world-leading internet and technology company—saw his net worth plunge by $2.5 billion, making him the tycoon who lost the most in the recent market rout, according to Bloomberg Billionaires Index. Ma's losses were primarily due to the falling share prices of Tencent, which closed 11% lower on Monday.
Zhong Shanshan, founder and chairperson of Nongfu Spring beverage company and a shareholder of pharmaceutical company Wantai, saw his net worth fall by $2.1 billion after shares of both companies tumbled.
Jack Ma, founder of e-commerce company Alibaba, lost $1.2 billion after its Hong Kong-listed shares fell 11% and Nasdaq-listed shares fell 13%.
The recent market sell-off comes as Xi, who secured an unprecedented third term as the leader of China on Sunday, filled the Politburo standing committee—the core circle of power in the Communist Party of China—with loyalists. Economic analysts took that as an indication that there would be hardly anyone who would challenge any "policy mistakes" Xi would make that could hamper the growth of China's tech sector.
"Investors are worried that President Xi will now have a greater say in policy direction, with the new top leadership team surrounded by his loyalists," Yeap Jun Rong, a market strategist at online trading platform IG, said as per Business Insider's Markets.
"This suggests that we may be expecting more of a status-quo in economic policies, which means further anchoring down of China's zero-Covid stance and further steps towards the 'common prosperity' agenda."
Under Xi's leadership, China has devoted billions of dollars to developing its advanced technology capabilities. However, Beijing has also tightened regulations in tech areas that focused on data protection as well as instituted a government crackdown that targeted Chinese companies capitalizing on customers' convenience and entertainment, including ride-hailing service DiDi, digital payments giant Ant Group and prominent social media platform Weibo.
Analysts say Xi is expected to double down on the policies during his third term, according to Bloomberg.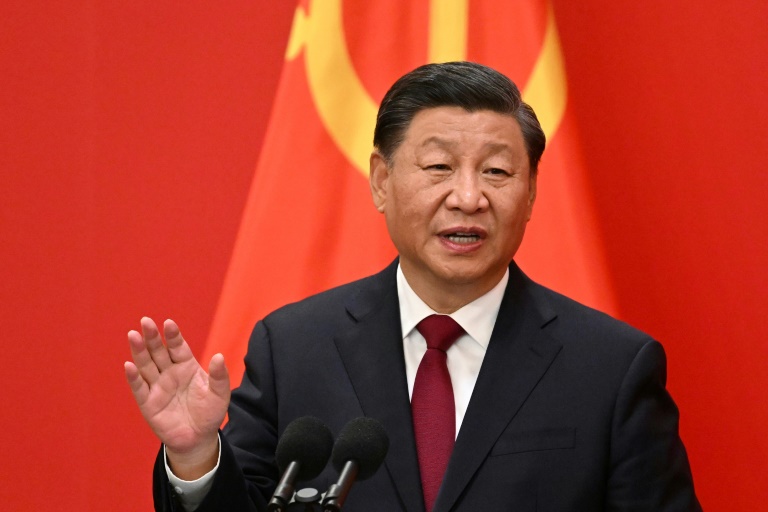 Related Articles


[ad_2]

Source link