[ad_1]

Two women in northeastern China were filmed cleaning windows outside an 11th-floor apartment without using safety harnesses, sparking criticism from social media users.
A neighbor in an opposite building in Songyuan in Jilin province took the viral footage of the unidentified women standing on a high-rise windowsill wearing aprons and face masks with no safety equipment, South China Morning Post reported, citing the Farmer Channel.
One of the women was completely outside the building, using one hand to clean and the other to hold the window frame to avoid falling.
The unidentified neighbor expressed concern after seeing the two women without any safety gear on, saying the sight caused him to "break out into a cold sweat."
"They are not even equipped with any safety harnesses. They are too audacious!" the neighbor said in the video.
"Their behavior is not responsible for themselves or their families," he added.
The video reportedly garnered 4 million views on Douyin, a short-form video hosting service in China. It drew heated criticism from viewers.
"They are ignorant and fearless," one person said.
"If they fell down, the house owner who hired them to clean the windows would also meet with bad luck as they would be held accountable. Don't let these ignorant people do this," another commented.
Another person said, "It seems like their lives are cheaper than safety gear which only costs a few dozen yuan."
In 2021, a domestic helper in Hong Kong died after falling while cleaning a window of an apartment in Kingsford Gardens on Tin Hau Temple Road, North Point, South China Morning Post reported.
The woman was identified as an Indonesian native, 37. She was working on the balcony of a sixth-floor apartment when the incident happened.
"Investigation showed the victim accidentally fell off the building while cleaning a window at the balcony," a police spokesman said, according to the outlet.
A passerby found the woman lying unconscious outside the building, and emergency personnel was called immediately. Police said she was declared dead at the scene.
The spokesman said the investigation found nothing suspicious.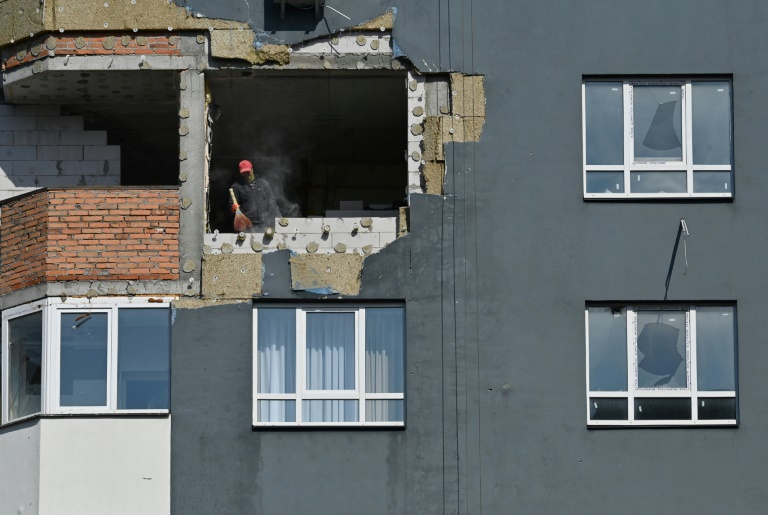 Related Articles


[ad_2]

Source link