[ad_1]

The Communist Party of the Philippines (CPP) announced it would not pursue a ceasefire with the Philippine government during the holidays, urging its armed wing to mount attacks against Filipino troops.
In a statement, the CPP's Central Committee accused Philippine President Ferdinand Marcos Jr. and the Armed Forces of the Philippines (AFP) of conniving with the U.S.
The CPP said they see no reason to declare a ceasefire during the holidays, claiming that the "fascist" Philippine government is engaged in state terrorism and armed suppression.
"There is absolutely no reason to declare a ceasefire to mark the holidays and the upcoming 54th Party anniversary as the U.S.-Marcos regime and its fascist Armed Forces of the Philippines continue with their relentless state terrorism and armed suppression against the Filipino people," the CPP wrote, according to the Philippine newspaper Manila Bulletin.
The communist leaders directed the New People's Army (NPA) to "actively fight" Filipino troops during Christmas.
The CPP said the NPA is "authorized to launch tactical offensives" against the "isolated, weak and tired units" of the AFP and the Philippine National Police (PNP).
The CPP claimed that hundreds of villages were placed under military control, restricting people's movement to buy rice or work in farmlands. The group has also accused Filipino soldiers of raiding homes, arresting, torturing and killing people.
In response to CPP, AFP spokesperson Col. Medel Aguilar said a ceasefire would be unnecessary, arguing that many communist leaders have been neutralized.
Aguilar said they have already declared a strategic victory against the CPP because they were "no longer capable of mounting large-scale offensive," the Philippine Daily Inquirer reported.
In 2019, former Philippine President Rodrigo Duterte terminated the government's peace talks with the communist movement and established a national task force to end the world's longest-running insurgency.
The communist group was reeling from the death of its founder, Prof. Jose Maria Sison, who was in exile in the Netherlands last Friday.
Ang Bayan, the CPP's official publication, called Sison a "great Marxist-Leninst-Maoist thinker, patriot, internationalist and revolutionary leader."
Meanwhile, the Philippine Department of National Defense said Sison's death removed the "greatest stumbling block of peace" in the country, urging to give peace a chance.
Sison, also known as "Joma," founded the CPP on Dec. 26, 1968. He established the party's armed wing, the NPA, three months later.
Sison was arrested at the height of martial law in 1977 but released from jail in 1986 following the People Power Revolution that toppled Ferdinand Marcos Sr., the current president's father.
Sison went into exile in Europe in 1987 after peace talks with the government of then-President Corazon Aquino collapsed.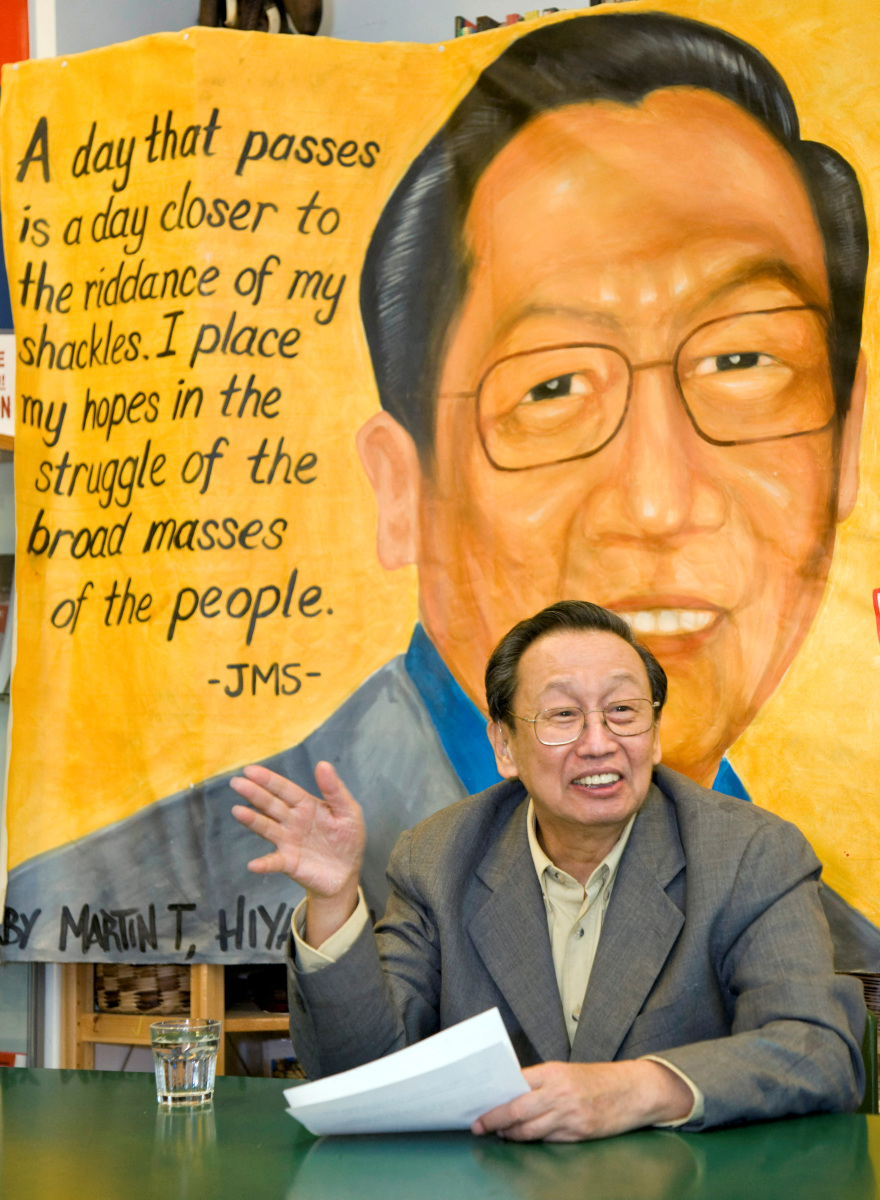 Related Articles


[ad_2]

Source link