[ad_1]

A holiday cruise ship carrying at least 800 passengers positive for COVID-19 has docked in Sydney, Australia.
Cruise operator Carnival Australia President Marguerite Fitzgerald said the Majestic Princess ship returned from New Zealand after coronavirus struck hundreds of its passengers.
Fitzgerald added that 3,300 of its 4,600 passengers were subjected to virus testing.
The company president said all cases were either asymptomatic or with mild symptoms.
Fitzgerald stressed that the cruise line has been implementing "the most rigorous and strict measures" to contain the coronavirus outbreak. She added that they require 95% of their guests over the age of 12 to have a COVID-19 vaccination and undergo testing before boarding the ship.
In a statement, New South Wales (NSW) Health said there was a high-level transmission of COVID-19 on the cruise ship.
Australian authorities were coordinating with Carnival Australia to look after infected guests and implement safe disembarkation of passengers who were negative for COVID.
The outbreak at the cruise ship only added to the concern of the Australian government as coronavirus cases in the country have grown rapidly.
Australian Health Minister Mark Butler said last week's average daily cases of COVID-19 had been 47% higher than the week before. The hospitalizations were up by 11% in the same period.
The health minister announced that the Australian Technical Advisory Group on Immunizations (ATAGI) had recommended the fifth anti-COVID dose after studies had shown that it had a minimal impact on the virus.
But Butler said there was a growing concern of waning immunity as booster vaccination rates slowed throughout the country, which posed a threat for those who would travel during the holiday season.
"We think all these things together pose a very major risk over the holiday season when people will be on holidays, and there will also be huge amounts of travel," Butler said.
The incident is reminiscent of the Ruby Princess coronavirus outbreak last March 2020, where 900 passengers tested positive and 28 guests died.
An official inquiry into the NSW's response to the Ruby Princess outbreak found "serious mistakes" in handling the cruise passengers.
The report described NSW's failure to quickly obtain coronavirus test results as "inexcusable" and condemned the authorities for classifying the outbreak at the ship as a "low risk."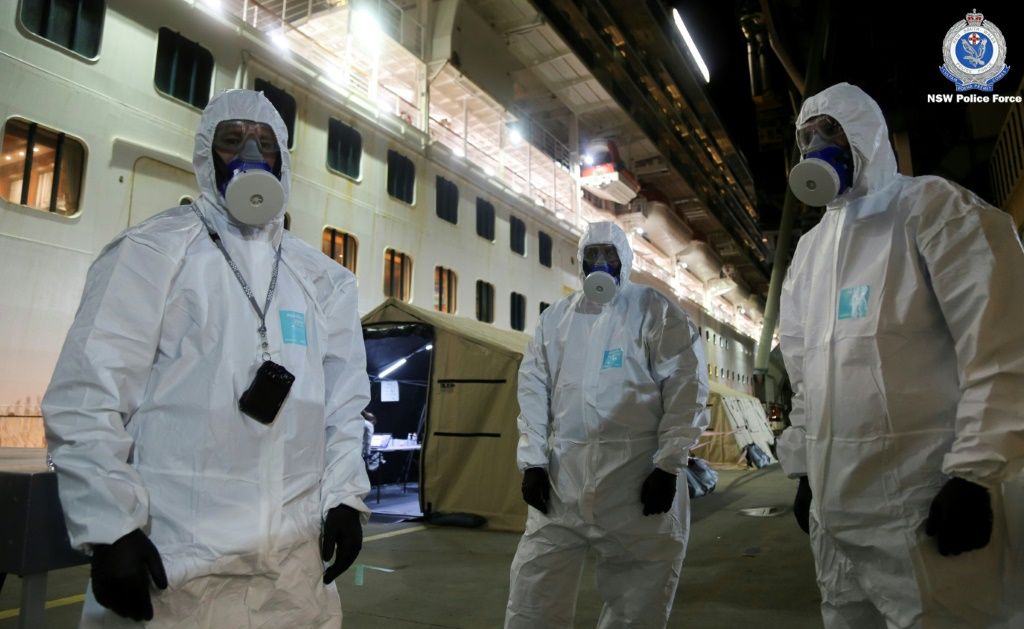 Related Articles


[ad_2]

Source link