[ad_1]

Thousands lined up in the Russian-occupied Ukrainian city of Mariupol to receive food, according to Ukrainian officials.
Petro Andriushchenko, an adviser to Mariupol's exiled mayor Vadym Boychenko, shared photos of the scene on Telegram Thursday.
"Mariupol stability. A queue of thousands for a plate of warm porridge and a loaf of bread," Andriushchenko wrote, according to a machine translation of his post.
One of the photos showed a person pouring porridge into a plastic bag, Ukrainian news outlet Pravda reported.
"According to the propagandists, it looks like 'no humanitarian disaster, life has just gotten a little worse,'" Andriushchenko remarked.
Konstantin Ivaschenko, Mariupol's Russian-installed mayor, reportedly posts regularly about the humanitarian aid that Mariupol allegedly receives.
Russian forces completely took control of Mariupol in May.
Following its fall, Boychenko told Euronews that the city no longer had any water or food.
Around 25,000 people were previously estimated to have died in Mariupol, but a recent report by the Associated Press suggested that the actual death toll could be three times higher than that.
Mariupol's Left Bank district has been left without electricity, and people have moved to the outskirts of the city, Andriushchenko said Wednesday.
The number of residents who are leaving the city has also been increasing, he added.
"People are trying to save themselves from the Holodomor," Andriushchenko said in the Wednesday post, referring to the man-made famine in Soviet Ukraine that killed millions between 1932 and 1933.
The official also said that Russian forces occupying Mariupol have prohibited mass gatherings of more than 50 people for the New Year.
This ban included celebrations in cafes and restaurants, he noted.
It was unclear why such a ban would be imposed.
New Year's Day is Russia's main seasonal holiday.
Despite Christmas markets in the Russian capital of Moscow being in full swing, some residents admitted that they were struggling to feel festive as the war in Ukraine continues, Reuters reported.
"It is difficult to be cheerful when you understand that people out there are going through such awful times," a woman named Maria was quoted as saying by the outlet.
"To be honest with you, there is always hope that things will improve, but it seems like it won't get better," she added.
Meanwhile, one pensioner described her mood as being "absolutely dreadful."
"I think everybody shares it," she said.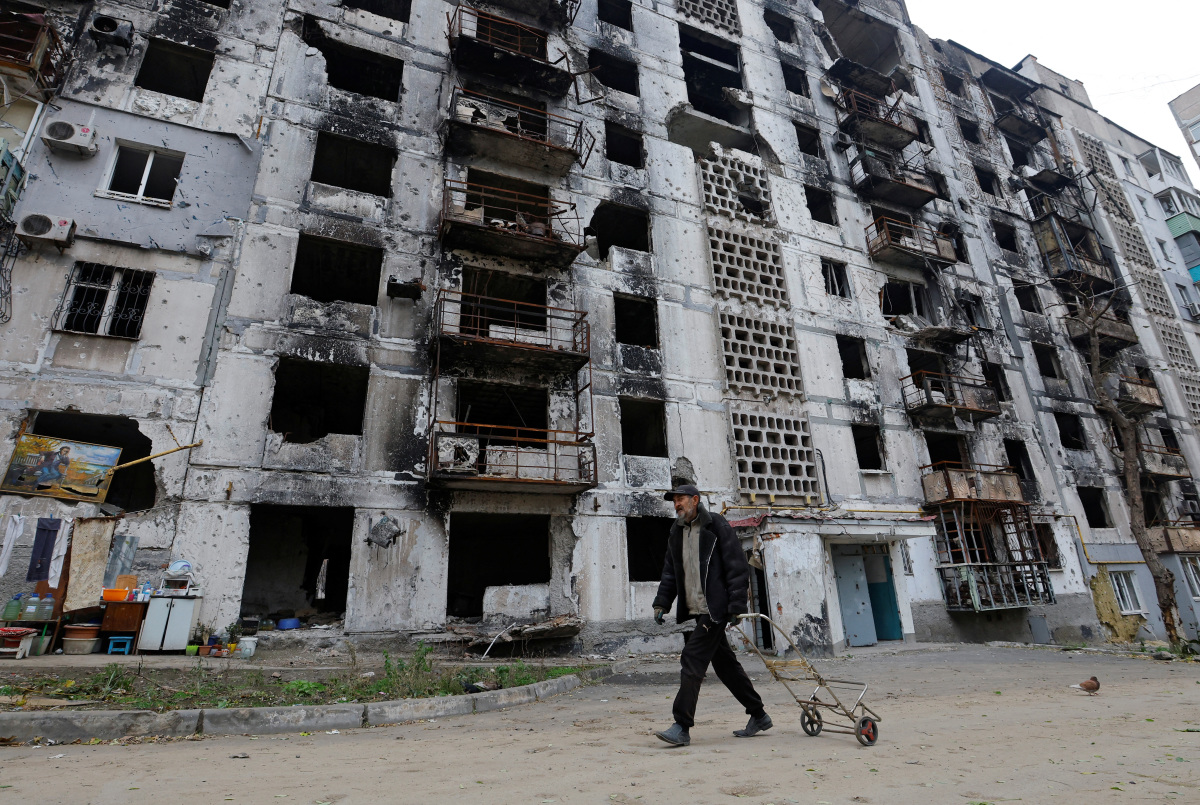 Related Articles


[ad_2]

Source link