[ad_1]

A young man who had his testicle amputated by doctors after being clubbed in the groin allegedly by a police officer during a Paris demonstration Thursday now plans to take legal action and file a lawsuit.
Daily French newspaper Liberation quoted the injured man as saying in an article published Sunday that he was suing "so that this stops, because I'm not the first person to be subjected to violence by police." The paper identified the man as Ivan S.
The incident happened during a sudden violent attack at a mostly peaceful march Thursday by thousands of people, who opposed a contested government pension reform plan. About 1 million people reportedly marched in cities around France that day, the New York Post reported.
The 26-year-old man, identified as an engineer by the French press, said he was knocked to the ground, allegedly by an officer, while taking pictures during a confrontation between some demonstrators and police. He said another officer approached and charged at him, quickly planting his club in the man's groin.
Video of the incident circulated on social media and French television over the weekend, ABC News reported.
Paris Police Chief Laurent Nunez ordered an inquiry into the exact circumstances of the incident as outrage grew over what seemed to be a new case of alleged gratuitous violence by French police, which is a longstanding complaint in the city.
Lucie Simon, a lawyer representing Ivan, said a lawsuit for "voluntary violence by a person in authority leading to mutilation" was already in progress, French media quoted her as saying.
Meanwhile, French government spokesman Olivier Veran stated in an interview Sunday on French all-news station BFM TV that he was neither part of the police or judicial establishments, but "my thoughts are obviously with this person."
French law enforcement agencies have long been receiving complaints of excessive use of force. Police unions, however, claimed that their members often are the victims of violence committed by some people they are meant to protect.
Among the steps taken by the authorities to address police violence concerns was appointing a magistrate to head a unit that investigates allegations of police abuse, which was previously led by police officers.
French President Emmanuel Macron ordered changes in 2021, saying that "we have nothing to fear from greater transparency." During that year, French lawmakers also passed a "global security" law reinforcing certain law enforcement powers.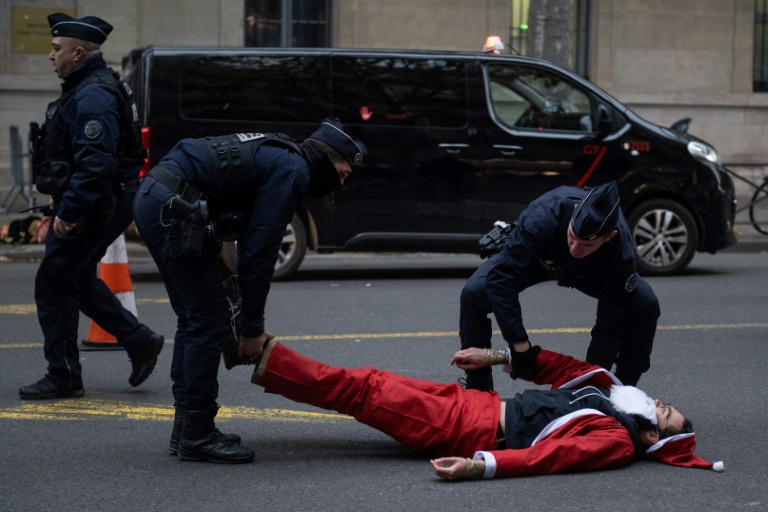 Related Articles


[ad_2]

Source link