[ad_1]

The Chinese government is lifting key parts of its coronavirus-related border restrictions starting this Sunday, three years after COVID-19 was first detected in China.
The easing of entry restrictions was seen as China's pivot away from the controversial zero-COVID policy, which caused nationwide uproar and dampened the country's economic activities in the past few years.
Here are the things that everyone needs to know about before traveling to China.
China is not open for leisure tourism for now
China isn't accepting foreign tourists for now, but Chinese authorities hinted that they are planning to ease tourism-related restrictions soon, CNN reported.
China has announced that it plans to prioritize visa applications for foreigners traveling to the country for business, employment, study, family visits and reunions.
Quarantine is no longer required for travelers
Beginning Sunday, travelers arriving in China will not be subjected to post-arrival PCR COVID-19 tests and mandatory quarantine after authorities scrapped the mandated five days of hotel quarantine and three days of home quarantine upon arrival.
Travelers would only be required to present a negative nucleic acid test 48 hours before departure and fill in the test results in their customs health declaration forms.
Travelers would also no longer have to apply for a green health code at the Chinese embassies and consulates abroad before they can enter China.
China reopens its border with Hong Kong
Mainland China will reopen its border with Hong Kong Sunday, Al Jazeera reported.
According to China's Hong Kong and Macau Affairs Office, Hong Kong residents traveling to mainland China will no longer be subjected to quarantine or post-arrival coronavirus tests.
But like with international travelers coming to China, Hong Kong residents would still have to provide a negative coronavirus test result within 48 hours before departure and sign a health declaration.
In December last year, Hong Kong announced that it will no longer restrict foreign travelers from entering the city and its establishments. But travelers would still be required to wear a mask in all public venues and present a vaccine pass to enter bars and restaurants.
China has eased some of its COVID-19 restrictions for residents

After China veered away from its draconian zero-COVID policy, authorities have rolled back mass testing and lockdowns. China also now allows coronavirus-positive patients to isolate at home.
China no longer requires its people to present digital health QR codes to enter public spaces or ride public transport. However, individuals visiting indoor establishments or riding on public transport would likely be asked to wear masks.
China is facing another massive wave of COVID-19 infections
China's loosening of coronavirus-related restrictions may have backfired as it reportedly experienced another massive wave of infections in recent weeks.
According to an internal meeting of the Chinese Center for Disease Control and Prevention, up to 248 million Chinese likely contracted COVID-19 during the first 20 days of December 2022, Bloomberg reported.
Xu Wenbo, the head of China's National Institute for Viral Disease Control and Prevention, reported that more than 130 sublineages of the omicron variant were detected in the country in the past three months.
The World Health Organization (WHO) recently accused Chinese authorities of "underrepresenting" the severity of the coronavirus outbreak.
Tedros Adhanom Ghebreyesus, the director-general of WHO, urged China to provide regular and reliable data on hospitalizations and deaths.
The current coronavirus outbreak in China has led several countries, including the U.S., France and Italy, to reintroduce the COVID-19 test requirements for travelers coming from China.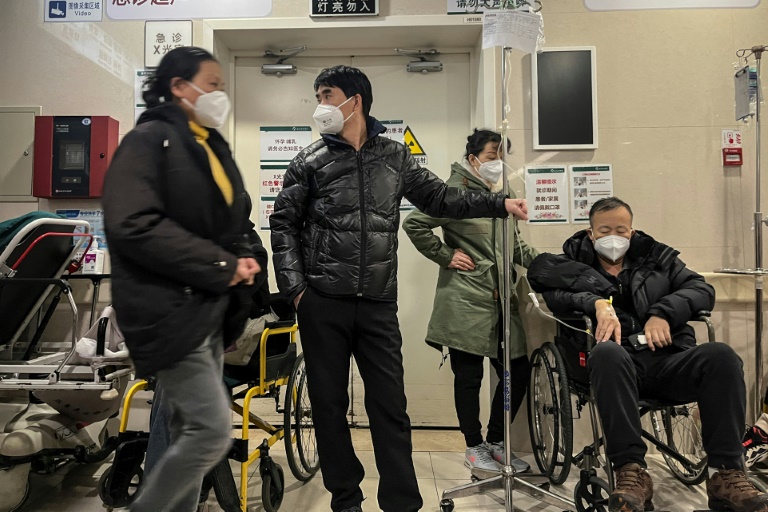 Related Articles


[ad_2]

Source link