[ad_1]

A former Kremlin aide is warning of a possible military coup in Russia amid its mounting losses in the war against Ukraine.
In a new column for opposition media outlet Mozhem Obyasnit, Russian President Vladimir Putin's former speechwriter Abbas Gallyamov said discord is growing at home as the Russian public begins realizing the Kremlin's aim of taking over Kyiv is unlikely to happen.
"The longer the war drags on, the more obvious its senselessness becomes," Gallyamov wrote in the column, as translated by Google Translate. "Firstly, the final understanding comes that it will still not work to defeat the Armed Forces of Ukraine and overthrow Zelensky, replacing him with a conditional Yanukovych. At the same time, the Russians themselves do not really need new territories – they rarely leave their regions, and in general, there is enough land in Russia."
In addition, Gallyamov also suggested that discord is growing within the Russian army, particularly surrounding Wagner Mercenary Group's founder Yevgeny Prigozhin who "has completely discredited the regime in the eyes of service members with his rhetoric."
With problems rising in Russia, Gallyamov said Putin is "transforming" from a "great strategist to an ordinary, second-rate dictator."
Gallyamov's column comes as multiple reports suggest that high-level Russian officials, including generals and intelligence agents, have begun defecting to the West amid the war in Ukraine. Many FSB officers are also attempting to escape the country.
Earlier this week, the Institute for the Study of War, a Washington-based think tank, also suggested that Prigozhin may be preparing to justify Russia's failure in Bakhmut, one of the areas where Russian and Ukrainian forces are in a fierce battle for control.
Among Russian ranks, at least 4,000 military personnel have submitted requests to surrender to Ukraine through the "I Want to Live" hotline, as of the first week of January, according to ABC News.
Russia first launched its full-scale invasion of Ukraine in February 2022. Since then, 123,860 soldiers have been killed in combat, including 780 who died over the past day, according to estimates from the Ministry of Defense of Ukraine.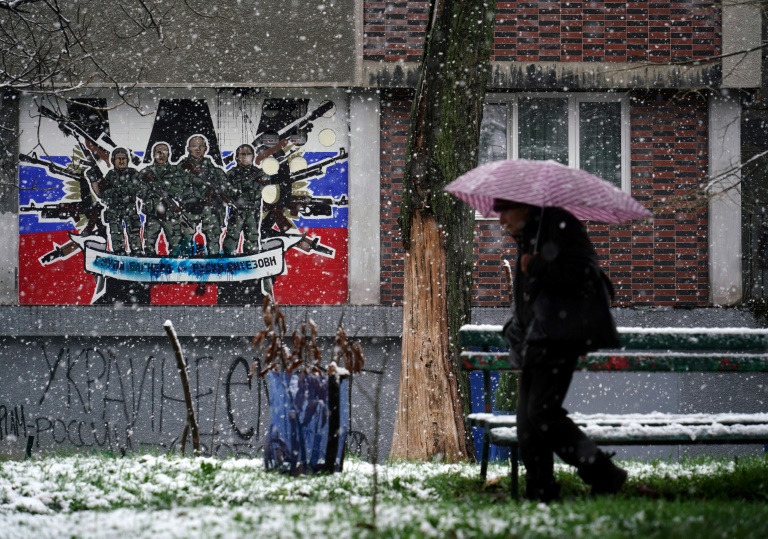 Related Articles


[ad_2]

Source link