[ad_1]

Gelato Messina has revealed its first ever retail concept inside Harris Farm Markets' new store at Lane Cove in Sydney's lower north shore.
Gelato Messina founder, Nick Palumbo said the concept responds to increased demand for its gelato in the area with most of the range exclusive to the store including six signature grab 'n' go gelato pints – French vanilla, caramel, milk chocolate, berries and cream, cookies and cream, and choc chip.
There is also a selection of chilled Bavarian cream pies (choc malt, iced vovo, lemon meringue and tiramisu) and gelato cakes that can be eaten frozen or semifreddo (boysenberry cheesecake and the slab).
Customers can also find frozen family cookie pies and rolls of cookie dough to take home and bake. There is also a build-a-cookie-pie station – a first for the brand – offering customisable family pies baked fresh on site. Customers can choose their own Messina-made dough, fillings and toppings, as well as gelato accessories like cone packs and waffle cone dessert spreads produced in-house at Messina HQ.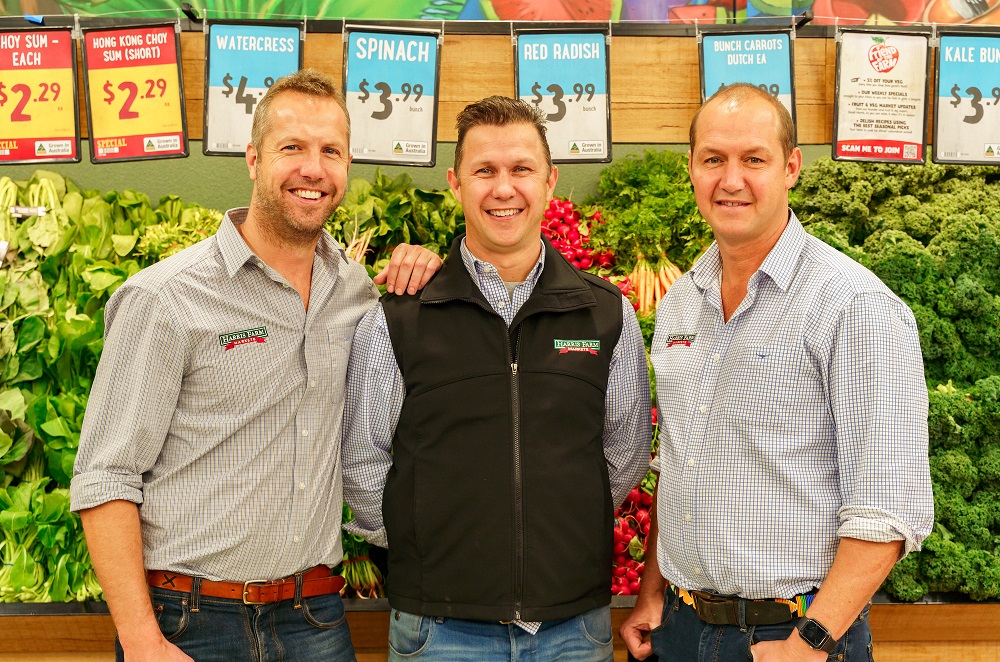 "We've always admired the Harris Farm brand and their dedication to quality produce, premium brands and community loyalty. Having a similar start to Messina, we both began with a single store in Sydney and a big dream," Palumbo said.
"We pinch ourselves that we're opening up our own concession store inside Harris Farm and can't wait to share our custom gelato and desserts with the Lane Cove locals. We're offering a selection of decorated frozen Bavarian cream pies, best eaten defrosted and chilled in flavours iced vovo, malt chocolate, lemon meringue and tiramisu."
For the first time outside of Messina stores, customers will also be able to buy fresh Jersey milk, direct from Gelato Messina's dairy farm in Numurkah, Victoria.
"It is our philosophy to partner with makers whose products we enjoy eating ourselves. We've been a fan of Gelato Messina for a long time and are delighted to be able to support the team's first retail launch with Harris Farm Markets. Not to mention help out any Lower North Shore locals with their love of gelato," Harris Farm Markets co-CEO, Tristan Harris said.


[ad_2]

Source link