[ad_1]

Russian President Vladimir Putin and Chinese President Xi Jinping are set to hold talks via videoconference Friday to tackle regional and bilateral issues.
Kremlin spokesperson Dmitry Peskov said Thursday that the two leaders are set to discuss issues that are important to Russia and China's "real strategic partnership."
"First of all, they will talk about bilateral Russian-Chinese relations. And, of course, it will be very important to exchange views on more acute regional problems – those that are closer to us, Russia, and those that are closer to China," Peskov told reporters, the Moscow Times reported.
"In the spirit of a real strategic partnership, our leaders will discuss these problems," he continued.
On the eve of the Putin-Xi meeting, Peskov noted that trade relations between Russia and China are "rapidly growing."
Putin has sought to deepen Moscow's economic, political and security ties with Beijing in the face of the West's sanctions against Russia after it invaded Ukraine in February.
A few days before Russia launched its so-called "special military operation" against Ukraine, Russia and China signed a "no limits" strategic partnership, which was seen as their countermeasure against what they portrayed as the United States' malign global influence.
"Friendship between the two States has no limits, there are no 'forbidden' areas of cooperation," Russia and China wrote in their joint declaration, Channel News Asia reported.
When most European countries stopped their Russian oil and gas consumption following the war in Ukraine, China became Russia's largest buyer of oil.
According to Reuters, Russia was China's top crude supplier from May to July this year, accounting for 19% of China's imports.
Beijing also saved $3 billion from purchasing cheap Russian oil between April and July, after most countries ditched it as a result of the war.
Russia looks to sell more gas to China in the coming year as Putin opened a new natural gas field last week in eastern Siberia, which would allow them to increase its gas exports to China.
Moscow has also supported Beijing in connection with tensions with Taiwan.
In July, Russian Foreign Minister Sergei Lavrov declared that Moscow's position on "one China" policy "remains unchanged."
This month, Russia and China conducted joint naval drills in the East China Sea in an apparent show of force against the U.S.'s pivot to the region.
Despite the increasingly rosy relationship between the two countries, China has still not endorsed nor assisted Russia in its war with Ukraine.
Last month, Xi warned Putin not to use nuclear weapons against Ukraine while urging Europe to facilitate peace negotiations.
In September, the Russian president admitted that Xi had concerns about the war.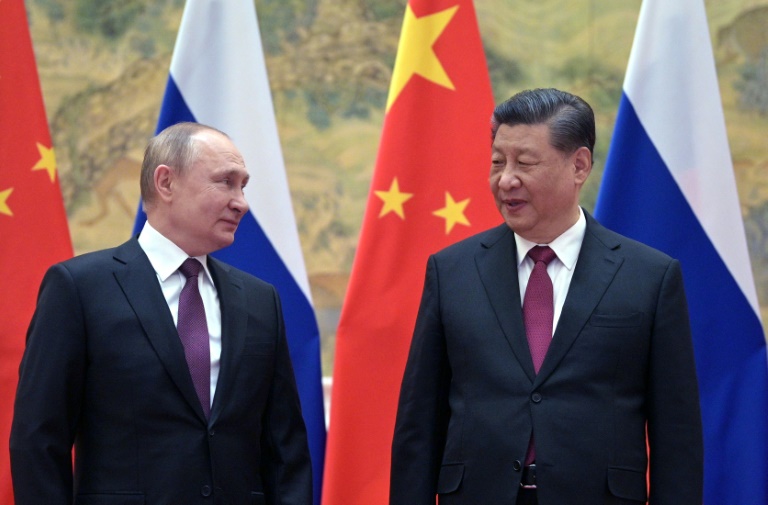 Related Articles


[ad_2]

Source link