[ad_1]

As the manager of many large shopping centres throughout Australia, Queensland Investment Corporation (QIC) invests time and resources into creating safe environments for its retail tenants, workers, customers and visitors.
This focus on safety came to the fore following the onset of Covid, during which time Australian shopping centres began to witness a significant increase in self-harm incidents.
In response to this, in 2021, QIC spearheaded a new safety program, Project Safe-Guard. QIC, PMT Security, Axis Communications and video management system provider, Milestone Systems collaborated to develop a solution designed to identify high-risk areas within the shopping centre, guided by historical incident reports and a self-harm audit tool designed in partnership with Lifeline.      
Involving a bespoke solution for a highly targeted use case, Project Safe-Guard is designed to significantly reduce the likelihood of self-harm and security breach incidents at QIC's shopping centres. 
The project utilises surveillance technology to detect unusual activity by individuals who may be in danger of self-harming or gaining unauthorised access in high-risk areas, such as internal and external high voids, car park ramps and service tunnels.
Making safety surveillance smart
Already claiming fleets of Axis Communications network cameras in its shopping centres, QIC turned to a local Axis partner, PMT Security Systems, to help it implement the technology it needed, starting with a pilot site at Robina Town Centre on the Gold Coast in Queensland.
"This was an opportunity to look at and assess a shopping centre for different types of risk, and I included other things beyond self-harm. We looked at misuse of places like car parks, and people entering high-risk areas, and vulnerable areas. At some centres, there are open mall style entrances that are unable to be closed after trade," QIC national programs manager and Project Safe-Guard project lead, Deb Palmer said.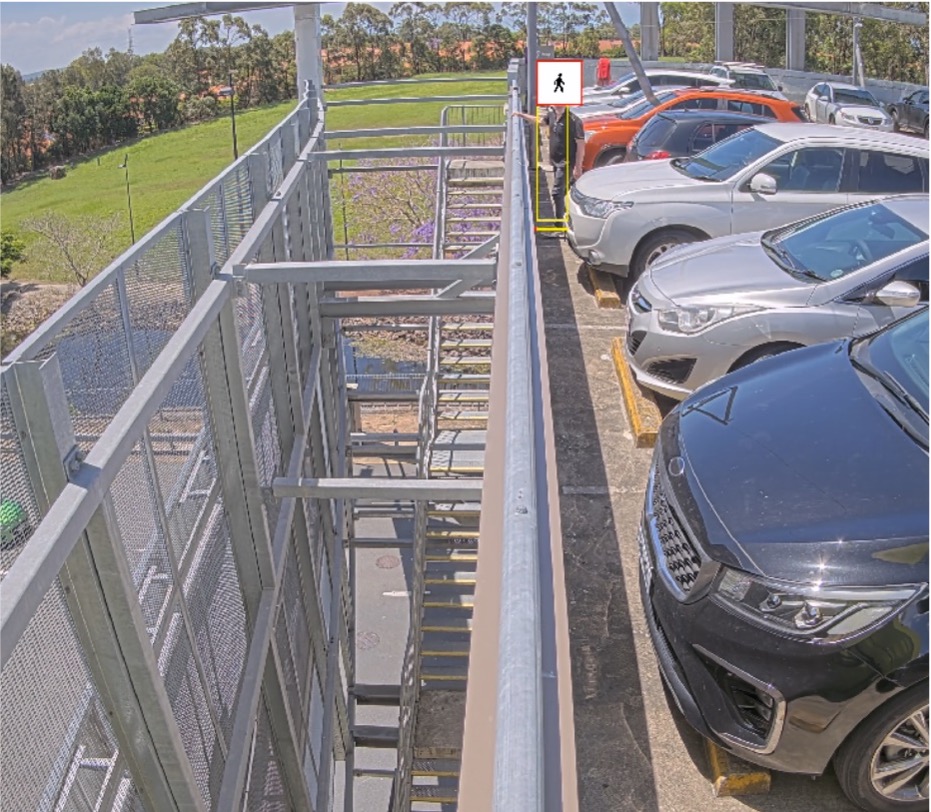 Comprising five multi-level car parks and more than 350 stores, Robina Town Centre has areas which require monitoring by network cameras and the 24/7 security control room at the site, with additional support by security guard foot and vehicle patrols. 
By employing Axis products such as the D2110-VE Security Radar, which has a 60-metre range with a 180-degree field of view, and the Axis Q6135-LE PTZ Network Camera for visual identification of incidents, QIC was able to minimise the technology footprint requirement. Other Axis solutions that were utilised in the solution included Axis network cameras with deep learning capabilities, which were employed in multiple locations around the centre.
Ruling out risk
Employing the existing Milestone video management system already installed at Robina Town Centre, QIC, Axis and PMT Security worked together to establish business rules for the new camera and detection device footprint to alert security team members in the control room of unusual activities at certain times and in certain locations.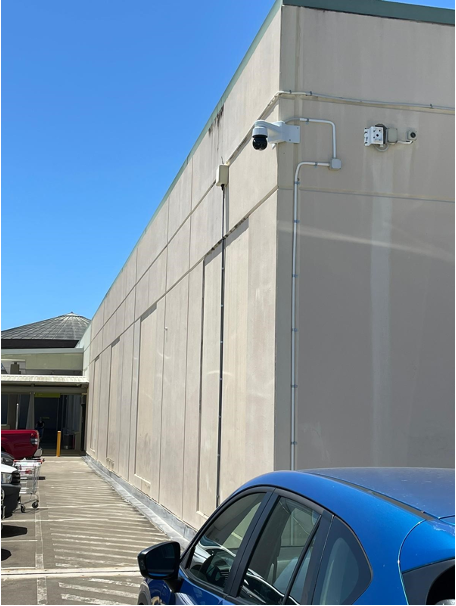 "We already had existing Axis PTZ cameras with pan, tilt and zoom capabilities for wide-area coverage in Robina Town Centre's car parks. With this solution, we continued using those PTZ cameras, but added some Axis Security Radars to the mix to deliver more of the full benefits from the existing camera fleet," Palmer said.
"Many cameras stayed put or moved position for better analytics outcomes. However, if a camera was out of date or couldn't handle the analytics we needed from it, it was replaced and repurposed. We are only using the analytics technology in areas of high-risk. The rest of the cameras are still being used in the same ways they were previously."
Reclaiming control
Since the implementation of the Axis camera and sensor system at the pilot Project Safe-Guard centre, security personnel have been alerted to, and have been able to prevent, at least two potentially fatal self-harm incidents.
More broadly, the pilot centre has seen a significant reduction in various incidents going undetected, with security teams now able to respond proactively to security breaches in high-risk areas as they happen, helping to prevent the occurrence of facility misuse, including illegal access, loitering and bad behaviour.
Thanks to the highly accurate virtual tripwire capability of the Axis network camera fleet providing coverage of the mall, security personnel have a greater ability to actively monitor the area and prevent its potential misuse by unauthorised visitors after trading hours. Most importantly, the increased visibility provided by the Axis network camera and radar fleet means security controllers are now able to see things that they previously couldn't see happening.
With Robina Town Centre being the pilot site for Project Safe-Guard, similar systems have been rolled out in other QIC shopping centres, including Grand Central in Toowoomba (QLD) and Canberra Centre, with another five across Australia in progress. 


[ad_2]

Source link