[ad_1]

Yuri Milner, a billionaire tech investor who was an early backer of Facebook and Twitter, announced that he and his family have renounced their Russian citizenship amid the ongoing Russia-Ukraine conflict.
"My family and I left Russia for good in 2014, after the Russian annexation of Crimea," Milner wrote on Twitter Monday. "And this summer, we officially completed the process of renouncing our Russian citizenship."
The 60-year-old entrepreneur made the announcement hours after Russian President Vladimir Putin ordered missile strikes on Kyiv and other Ukrainian cities.
Milner's net worth currently stands at $7.3 billion, according to the latest Forbes estimate.
Milner was born in Moscow in 1961 to a Ukrainian-Jewish father and a Russian-Jewish mother. In 1985, he graduated from Moscow State University with a degree in theoretical physics.
Milner, who has been an Israeli citizen since 1999, founded his venture fund DST Global in 2009. Through his firm, he has invested in several tech companies.
DST Global invested in Facebook from 2009 to 2011 and divested its holdings in 2012 and 2013 following Facebook's initial public offering (IPO).
The venture fund also invested in Twitter in 2011 before divesting its holdings in 2014 following the IPO of the social media company in 2013.
Over the years, Milner has also invested in Spotify, Airbnb and Chinese tech companies, including online retailers Alibaba and JD.com, and mobile phone maker Xiaomi.
To date, DST Global has invested in over 80 companies around the world, none of which are based in Russia. The firm has over 150 investors from across North America, Europe, the Middle East and Asia.
Milner has been residing in California with his family since 2014, according to a fact sheet on his website. He has not visited Russia since 2014 and has never met Russian President Vladimir Putin, the fact sheet claimed.
The website also stated that Milner has no assets in Russia and that 97% of his personal wealth was made outside of the country.
Outside of business, the former physicist is a co-founder of the Breakthrough Prize, which rewards top scientists with lucrative prizes and a glitzy awards ceremony.
In July 2015, Milner launched "Breakthrough Listen," a $100 million project to search for alien life.
Several Russia-based businessmen have distanced themselves from Putin after the European Union froze the assets of and imposed a travel ban on prominent businessmen with alleged ties to the president in response to the military aggression against Ukraine.
The businessmen hit by sanctions included Igor Sechin and Nikolai Tokarev, the respective chief executives of oil companies Rosneft and Transneft, as well as Alfa Group founder Mikhail Fridman and financier Alisher Usmanov.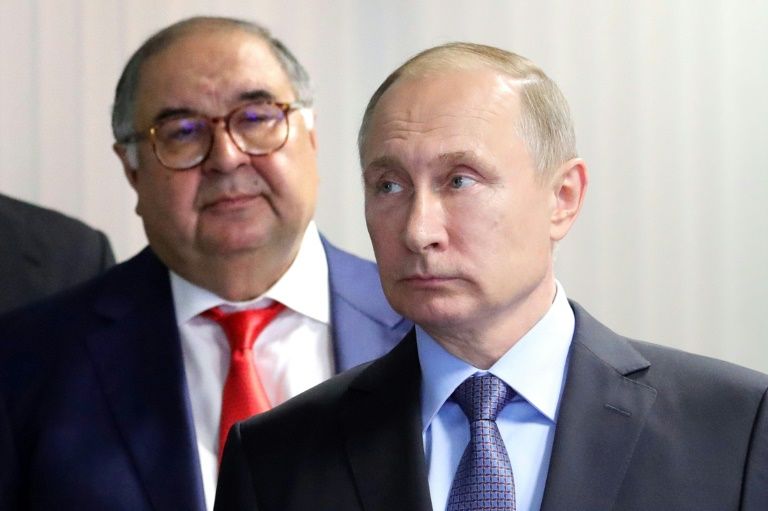 Related Articles


[ad_2]

Source link