[ad_1]

India is on track to overtake China this year as the world's most populous country after China's death rate eclipsed the birth rate for the first time.
India's chances of leapfrogging China in terms of population shot up after the Chinese government announced that the country's population declined for the first time in sixty years.
BBC News reported that China's population in 2022 stood at 1.4118 billion, a decrease of 850,000 from the previous year.
China's National Bureau of Statistics said the country's birth rate last year has slowed down from 7.52 in 2021.
Deaths in China have also outnumbered births, with a record death rate of 7.37 deaths per 1,000 people.
In comparison, India in 2021 recorded its birth rate at 16.42 and had a death rate of 7 deaths per 1,000 people in 2020.
India, which has a population of 1.408 billion in 2021, is projected by the United Nations to become the world's most populous nation before the second half of 2023.
The U.N. forecasts that India would have 1.429 billion people by July 1, overtaking China with 1.426 billion, as per Fortune.
Before the COVID-19 pandemic, the U.N. thought the swap between the two most populous countries would not happen until 2027. But as China reported a quick decline in new births after Chinese couples delayed having children due to the pandemic, the U.N. moved its projected date forward to 2023.
The demographic shift is seen to benefit India economically as the number of health workers increases.
But there are concerns that India might miss out on the economic implications of being the world's most populous country since it sruggles to create new opportunities for the millions of young job seekers entering the workforce.
Currently, about 27.3% of India's population is between 15 and 29 years old.
Citing 2021 data from the World Bank, CNN reported that India's labor force participation rate is at 46%, which is among the lowest in the region.
World Bank further revealed that the female work participation rate in India fell from 26% in 2005 to just 19% in 2021.
Chandrasekhar Sripada, a professor of organizational behavior at the Indian School of Business, said India could face unrest if it fails to generate more job opportunities.
"India is sitting on a time bomb," Sripada said. "There will be social unrest if it cannot create enough employment in a relatively short period of time."
Mahesh Vyas, the chief executive officer of the Center for Monitoring Indian Economy (CMIE), said India "seems to be missing [the] bus" of economic growth despite having the world's largest youth population.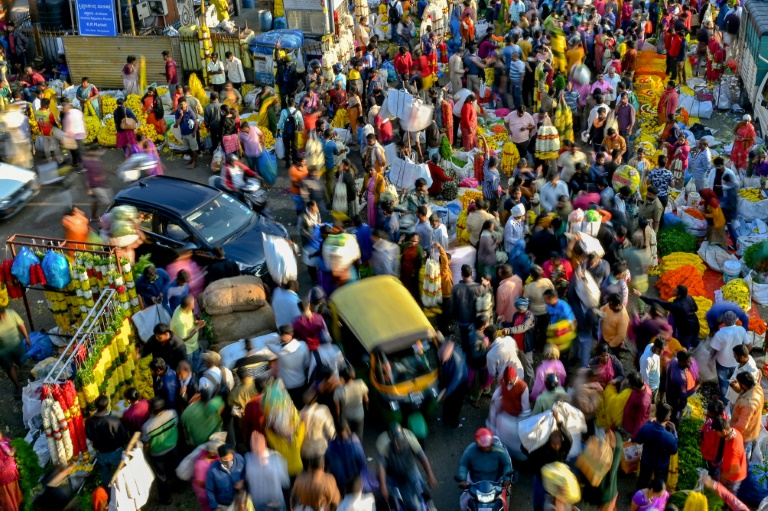 Related Articles


[ad_2]

Source link