[ad_1]

Iran says it has executed another person convicted of crimes committed during nationwide protests that challenged the country's government.
Majidreza Rahnavard was hanged early Monday in an unidentified location in the northeastern city of Mashhad while a group of people looked on, Iran's judiciary announced the same day.
A court convicted Rahnavard of "enmity against God" after finding the 23-year-old had fatally stabbed two members of the Basij on Nov. 17, the BBC reported.
The Basij is a paramilitary volunteer militia of Iran's Islamic Revolutionary Guard Corps, a branch of the country's armed forces, that is often deployed to suppress dissent, according to the outlet.
Rahnavard's mother was supposedly only told of the execution after it had taken place.
Rahnavard was denied a lawyer of his choice for his trial, and the lawyer he was given did not put up a defense, according to the BBC. He was executed only 23 days after his arrest.
Iranian news agency Mizan, which falls under the country's judiciary, published a collage of images of the public hanging.
The images showed Rahnavard hanging from a construction crane, the Associated Press reported. A black bag was placed over his head, while his hands and feet were tied, the photos showed.
Masked security members were also seen in the images standing guard in front of concrete and metal barriers that held back a crowd.
Rahnavard, who was arrested on Nov. 19 after Mizan claimed he tried to flee to a foreign country, is the second person to receive the death penalty in Iran over recent anti-government protests.
Iran executed the first, Mohsen Shekari, also 23, Thursday after he was convicted of "waging war against God" for allegedly attacking and wounding a member of the Basij in the Iranian capital of Tehran.
Both deaths served as a warning to show the speed with which the Iranian judiciary is advancing cases related to the protests, Al Jazeera reported.
Protests erupted across Iran following the death of a young woman named Mahsa Amini in September.
Iran's Guidance Patrol, also known as the morality police, arrested the 22-year-old for wearing an "improper hijab," the Office of the United Nations High Commissioner for Human Rights said.
While Iranian authorities attributed Amini's death to a heart attack from natural causes, reports suggested that she died as a result of alleged torture and ill-treatment, the agency claimed, citing experts.
More than 450 people have been killed in the protests, according to foreign-based human rights organizations.
Iran, which claimed the death toll was 200, denies that its security forces shot at protesters.
The European Union's foreign ministers expressed dismay over Rahnavard's death from Brussels, Belgium.
The bloc approved a series of new sanctions against Iran Monday after its crackdown on protesters and after it allegedly supplied drones to Russia for use in its ongoing invasion of Ukraine, E.U. foreign policy chief Josep Borrell said.
German Foreign Minister Annalena Baerbock, for her part, called Rahnavard's execution "a blatant attempt at intimidation" of Iranians.
"We are making clear that we stand beside innocent people in Iran. A system that treats its people in this way cannot expect to continue to have halfway normal relations with the European Union," Baerbock said.
Borrell has spoken to Iran's foreign minister regarding the country's response to the protests and the latest execution, the E.U.'s top diplomat said.
It was "not an easy conversation," according to Borrell.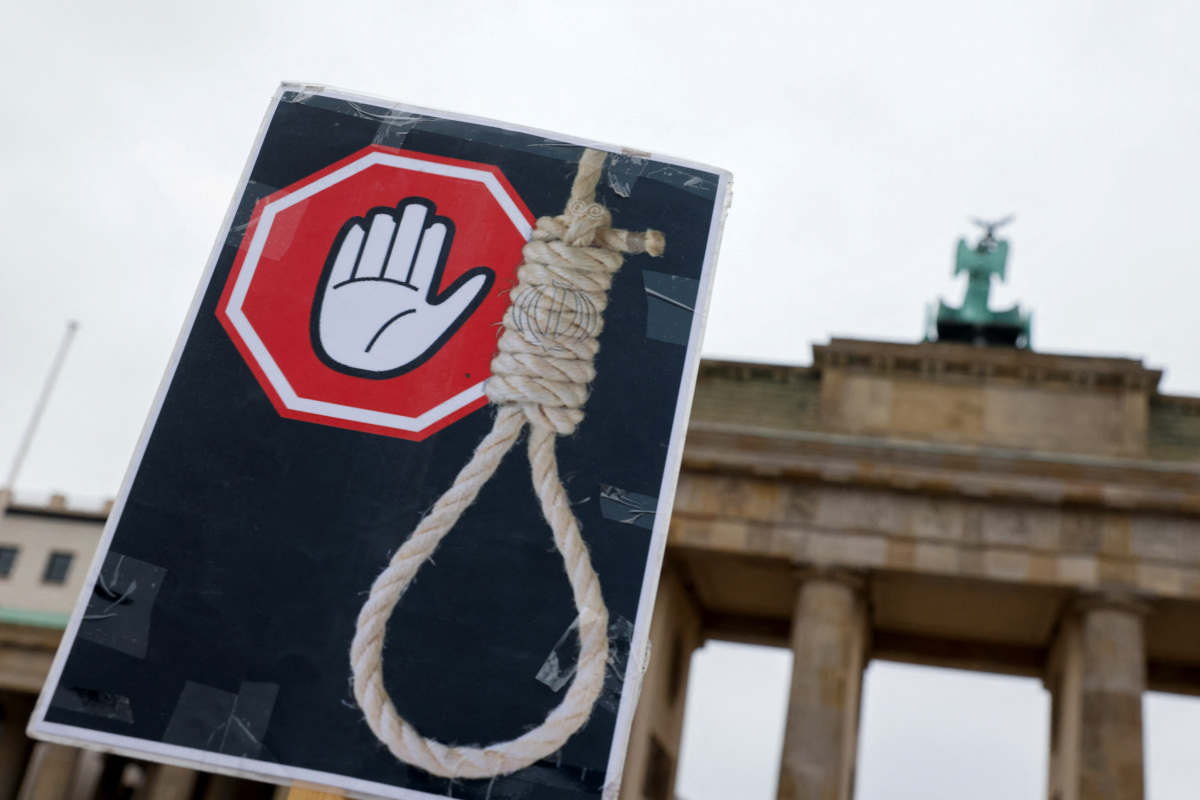 Related Articles


[ad_2]

Source link