[ad_1]

The families of Iran's national soccer team competing in the World Cup were threatened by Iranian Revolutionary Guard Corps (IRGC) with imprisonment and torture, according to a report.
An unnamed source involved in the security of the World Cup in Qatar told CNN that the families would face the consequences if the Iranian soccer players failed to "behave" during their match against the U.S. Tuesday.
Families were told that they would be subjected to "violence and torture" if the soccer team did not sing Iran's national anthem or if they supported the protests against the regime, according to the source.
The CNN source said dozens of Iranian military officers had arrived in Qatar to monitor the soccer players who are prohibited from interacting with other people, including foreigners.
"There are a large number of Iranian security officers in Qatar collecting information and monitoring the players," the source said.
Carlos Queiroz, the Portuguese coach of the Iranian soccer team, met with IRGC officers after he told the players that they could protest at the World Cup but only within the regulations set by FIFA, according to the report. It is unclear what the content of the conversation was.
The source told CNN that the Tehran regime promised "presents and cars" to their soccer players ahead of their match against England last week. But the regime allegedly scrapped its promise and threatened the players and their families after the team refused to sing their national anthem during that game.
The Iranian regime reportedly sent hundreds of actor supporters "to create a false sense of support and favor amongst the fans" during their team's match against Wales Friday. The source added that the regime plans to recruit more actors ahead of the game with U.S. players.
Iran's national team has been facing intense criticism and pressure from officials at home due to their behavior during the games.
In their match against England, the Iranian soccer players stood silent while their country's national anthem was being played.
Iranian team captain Ehsan Hajsafi said they dedicate the game to those "who are feeling hurt" amid the raging protests and violent crackdowns at home.
But during their game against Wales, the Iranian soccer team "half-heartedly" sang their country's national anthem, The Guardian reported.
The Islamic country is currently embroiled in massive protests triggered by the death of a young woman at the hands of Iran's morality police in September.
For the first time since demonstrations began, Gen. Amir Ali Hajizadeh, the commander of the air force division of IRGC, admitted that more than 300 Iranians had been killed by security forces.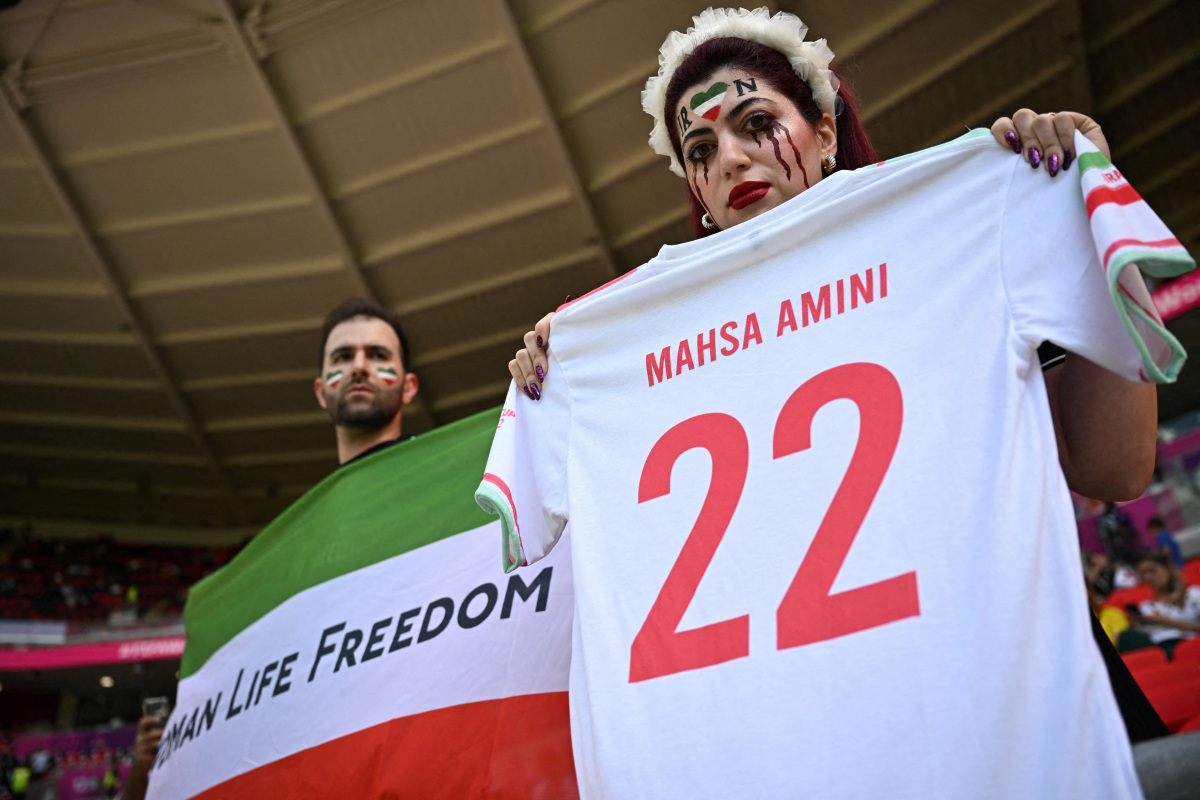 Related Articles


[ad_2]

Source link