[ad_1]

Iranian authorities fatally beat a 16-year-old schoolgirl last week after she and other students refused to sing a pro-regime song, a teachers' union has confirmed.
Asra Panahi died following a raid by Iranian security forces on the Shahed girls' high school in Ardabil Thursday, the Coordinating Council of Iranian Teachers' Trade Associations (CCITTA) said in a statement posted on Telegram.
City officials allegedly took the school's students to a pro-government demonstration and asked them to sing an anthem that praises Iran's supreme leader, Ayatollah Ali Khamenei.
But when the students refused, the security forces attacked them, U.S. government-funded outlet Radio Free Europe/Radio Liberty reported.
"At the beginning of the ceremony, a number of students started chanting against the discrimination and inequality of the government… [They] were insulted and beaten by men in civilian clothes and veiled women claiming to provide security," said the CCITTA, an affiliate of Education International.
Security forces allegedly attacked the students again upon their return to school, threatening and beating them in front of Ardabil's director general of education.
A number of students were taken to the hospital, while others were arrested, according to the CCITTA.
Panahi died in a hospital Friday from injuries she sustained at the school, The Guardian reported.
The CCITTA has condemned the raid and threatened to hold strikes and protests if "practical and urgent action is not taken." It has demanded the resignation of education officials and the safety of schools to be guaranteed, among other things.
Iranian officials, for their part, have denied that security forces were responsible for the Thursday incident.
A man identified as Panahi's uncle reportedly appeared on state television channels and claimed she had died from a congenital heart condition.
Panahi's death reportedly further mobilized schoolgirls across Iran to organize and join protests over the weekend.
Unrest continues to grapple the country following the death of Mahsa Amini on Sept. 16 while she was under police custody.
The 22-year-old, who was arrested by Iran's morality police for allegedly wearing a hijab improperly, died from natural causes, Iranian authorities claimed.
However, reports suggested that Amini died as a result of torture and ill-treatment, according to the Office of the United Nations High Commissioner for Human Rights.
Schoolgirls have emerged as a powerful force following Amini's death, with videos of classrooms of students waving hijabs in the air, taking down pictures of Khamenei and shouting anti-regime slogans going viral online, according to The Guardian.
Iranian authorities responded by launching a series of raids on schools across the country last week, which resulted in the arrests of students, especially schoolgirls.
The government also held several counter-rallies to try and quell the dissent, but people continue to take to the streets.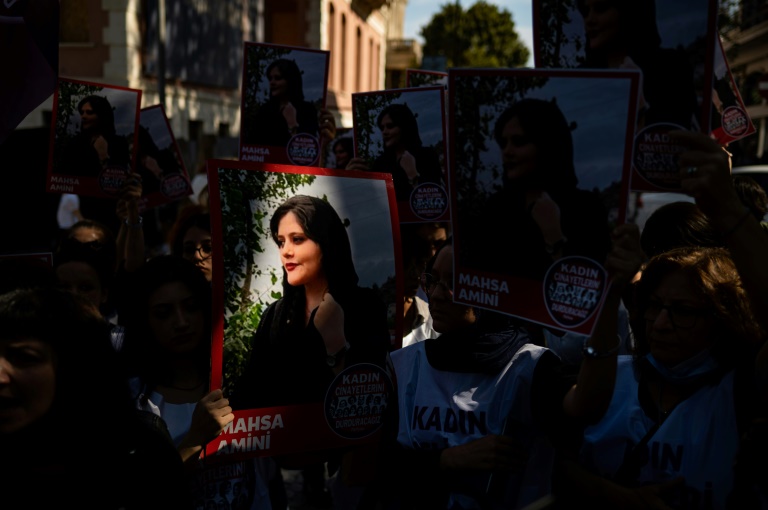 Related Articles


[ad_2]

Source link