[ad_1]

Russian hip-hop artist David Nuriev, known by his stage name Ptakha, criticized his country's invasion of Ukraine, alleging that young Russians are being forced into participating in the conflict.
"Young people resist; they are taken there forcibly, like sheep to the slaughter. It happens in every region, anywhere you look," Nuriev, 41, said during an appearance on the Russian talk show "Mesto Vstrechi" ("Meeting Place") Wednesday.
"Mesto Vstrechi" airs on NTV, a television channel owned by a subsidiary of Russia's majority state-owned energy giant Gazprom.
Nuriev made his claims after the program's host suggested that the rapper should go to Ukraine and figure out why Russia was invading the country, independent Russian outlet The Insider reported.
Russian President Vladimir Putin tried to justify the unprovoked assault that started in late February by claiming that the goal of the military campaign was to "denazify" Russia's western neighbor.
However, the current Ukrainian government is not considered a fascist dictatorship, nor is it in any way associated with a Nazi past. Ukraine's democratically elected president, Volodymyr Zelensky, is also Jewish and has relatives who fought in the Soviet Army against the Nazis.
In addition to accusing Russia of forcibly sending young citizens to Ukraine, Nuriev also claimed that the people who were joining private military companies supposedly participating in the ongoing conflict were motivated by money more than anything else.
"I've been there. I have a lot of friends in the Wagner PMC now, guys fighting as we speak. They're making money. I'll be honest with you: whoever joins Wagner does it for money. Do you really think they're going there for the motherland?" Nuriev said.
The Wagner Group, a paramilitary organization that was once described by a Ukrainian official as the private army of Putin, has reportedly been operating in Ukraine since Russia annexed the Crimean Peninsula in 2014.
Despite his criticism of Russia's full-scale invasion this year, Nuriev clarified that he did not condemn the attack.
"I'm one of those who supported the SMO (special military operation). I started supporting the SMO after I saw our guys there get shot in droves," Nuriev said on the show.
The Russian government still refers to the invasion of Ukraine as a "special military operation."
Russia has suffered 96,590 combat losses among its military personnel nearly 10 months into the conflict, a casualty report released by the General Staff of the Armed Forces of Ukraine Thursday showed.
The number could be as high as 120,000 by the time spring arrives in the coming months, the Poland-based Warsaw Institute think tank claimed.
While Russia was supposedly able to mobilize more than 300,000 reservists amid reports of its losses, it has also been accused of sending newly drafted soldiers to the front line undertrained and ill-equipped.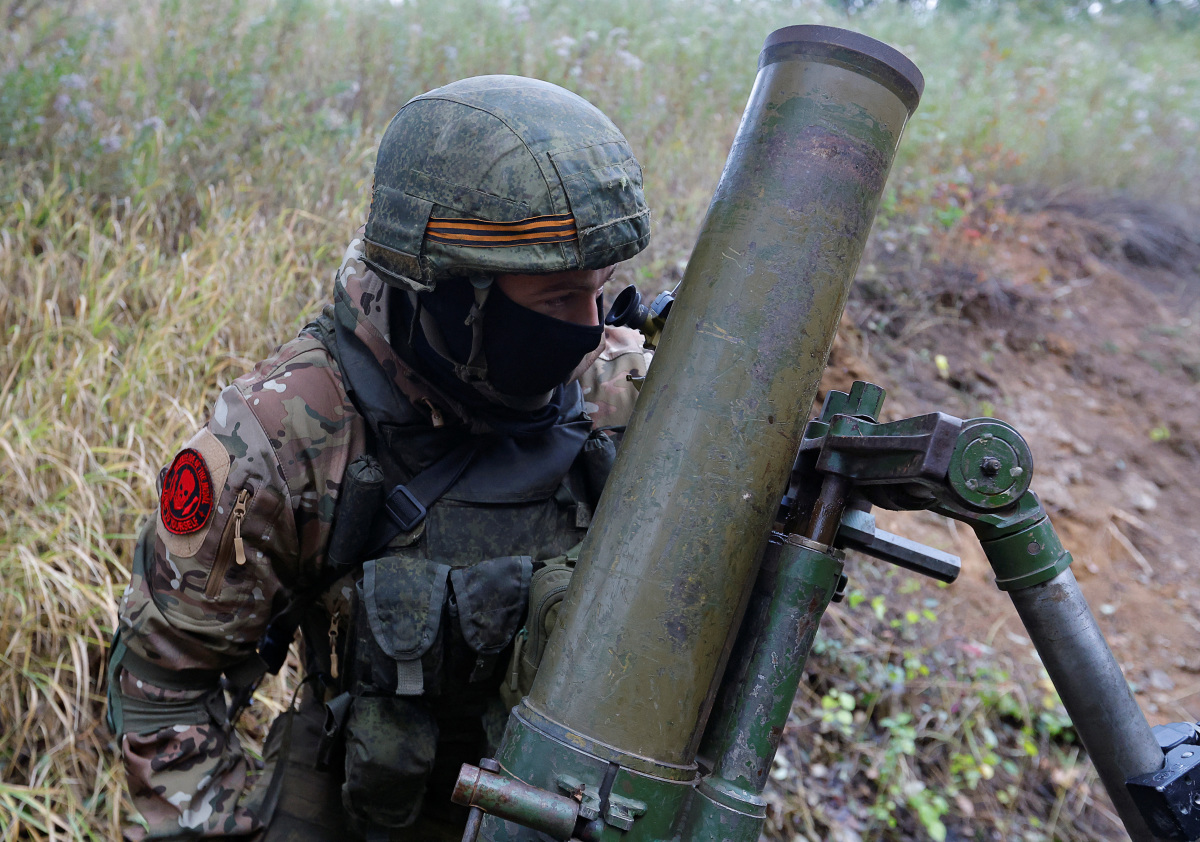 Related Articles


[ad_2]

Source link