[ad_1]

Russia has peddled several fake news over the past week as the war in Ukraine drags into its tenth month.
On Nov. 20, Russian Ambassador Mikhail Ulyanov posted a tweet where he claimed the Armed Forces of Ukraine shelled the Zaporizhzhia Nuclear Power Plant.
In addition to Ulyanov's claim, Russia also accused Ukrainian forces of firing eight large-caliber projectiles at the industrial zone of the Zaporizhzhia Nuclear Plant, according to a Telegram post from the Center for Countering Disinformation, as translated via Google Translate.
In reality, more than a dozen blasts were heard around the nuclear plant, causing damage to some of the buildings and equipment at the site. Ukraine's national nuclear power company Energoatom said Russian forces were attempting to hinder the country's ability to provide electricity to its residents. The Russian Defense Ministry, on the other hand, alleged that the shellings were the result of artillery fired by Ukrainian forces.
However, Rafael Grossi, head of the International Atomic Energy Agency (IAEA), did not place the blame on either Ukraine or Russia but noted that "whoever is behind" the explosions was "playing with fire."
The International Business Times could not independently verify the claims made by Energoatom, Ulyanov, or the Russian government.
The shelling came days before the UN Security Council meeting on Nov. 22, where Vasily Nebenzya, Russian Permanent Representative to the United Nations, admitted that the Kremlin is targeting critical Ukrainian infrastructures to force Kyiv officials to sit down and negotiate with Moscow.
Other false news promoted by Russia last week also includes:
A claim that Ukrainian and NATO troops would have invaded Russia first had President Vladimir Putin not launched what he called a "special military operation" and the "denazification" of Ukraine in February.
Ukrainian forces are preventing people from leaving the Zaporizhzhia area.
Ukrainian authorities have listed residents of Eastern Ukraine as "traitors and collaborators."
Russian media claims that 380,000 Ukrainian soldiers are missing.
Ukrainian authorities are trying to continue the war at any cost.
In addition, Maxim Buyakevich, Deputy Permanent Representative of Russia to the Organization for Security and Cooperation in Europe (OSCE), also accused Ukrainian forces of using the civilian population as "human shields."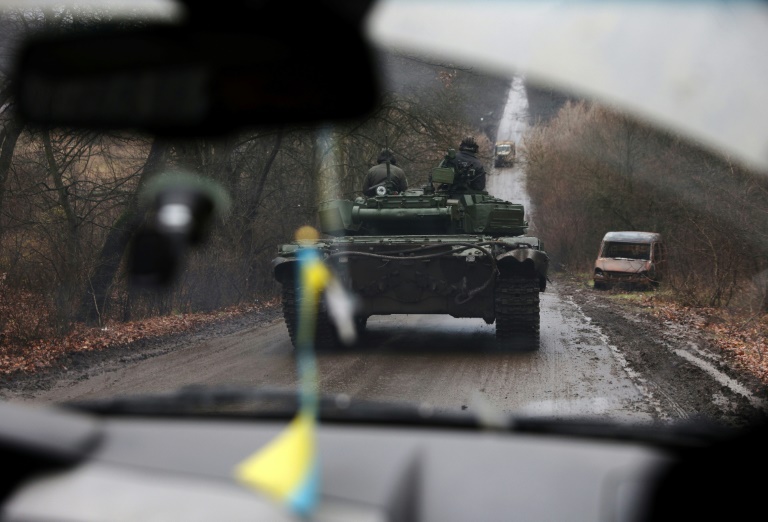 Related Articles


[ad_2]

Source link