[ad_1]

A former employee of Mario Batali has come forward to accuse the disgraced celebrity chef of raping her while she was drugged and unconscious.
In the new documentary film "Batali: The Fall of a Superstar Chef," Eva DeVirgilis recounted how Batali, 62, allegedly sexually assaulted her while she still worked at Babbo, the chef's flagship restaurant in Greenwich Village, New York City, The New York Times reported.
DeVirgilis revealed she and the Babbo staff had received a blanket invitation from Batali on June 3, 2005, to the Spotted Pig, a nearby Michelin-starred gastropub that later closed down following multiple sexual assault and discrimination accusations against its owner Ken Friedman.
"I thought I would have a drink or two with the group, get on the subway and go home," DeVirgilis said.
The 43-year-old, who was a fan of Batali and had worked full-time at Babbo for a year by that point, claimed she was unnerved to find the chef waiting for her alone with a limousine and a bottle of wine.
The two were then allegedly taken to a V.I.P. room at the Spotted Pig that had a candlelit banquette.
"He was married. He was my boss. It wasn't at all what I thought it was going to be," DeVirgilis said.
When DeVirgilis started to feel tipsy, she attempted to end the night and told Batali she had to be at Babbo the next morning at 10 a.m., she claimed.
The former American Iron Chef responded by telling her to forget about work, DeVirgilis said.
DeVirgilis was allegedly lying alone on the floor of Babbo with scratches on her legs when she became fully conscious again in the morning. What appeared to be semen was on her skirt, she said.
DeVirgilis had been unconscious for five hours, and Batali assaulted her during that period, she alleged.
Additionally, DerVirgilis claimed she may have been drugged as well.
The last things she remembered were Batali kissing her hand as he held her on his lap and throwing up in a toilet as the chef hovered behind her, she said.
DeVirgilis went to work following the assault. She asked Batali what had happened the night before, but the chef told her to put him through to the kitchen.
Later that day, DeVirgilis called a rape crisis hotline and met with a counselor at Mount Sinai Hospital.
Doctors administered a rape kit, bagged her clothing and gave her doses of oral contraceptives, HIV/AIDS medication and antibiotics, according to a hospital report.
A nurse told DeVirgilis it looked as if someone had pried her legs open, she claimed.
DeVirgilis ended up leaving Babbo and the restaurant business entirely.
While she never reported the assault to police, DeVirgilis did tell part of her story on a segment of CBS' "60 Minutes" in 2018 anonymously and with her face obscured.
New York police, who were investigating Batali's possible sexual misconduct, contacted DeVirgilis after the segment aired, but she said that she was not ready to file a police report or go public at that point.
"Patient reports that she is unclear of following through with police report because her boss is a powerful person who can blacklist her from the industry," the report from Mount Sinai Hospital read.
As DeVirgilis did not file a report, she was told her rape kit could not be turned over to police to be processed or analyzed.
DeVirgilis could not comment on whether she has changed her mind about going to the police.
Police and the Manhattan district attorney's office declined to say whether they had reopened the investigation into DeVirgilis' alleged assault.
In July last year, Batali and his former business partner Joe Bastianich agreed to pay a $600,000 settlement to more than 20 employees who were sexually harassed at their restaurants, including DeVirgilis.
Neither Batali nor his lawyers responded to requests for comment, according to the New York Times.
Singeli Agnew, the director of "Batali: The Fall of a Superstar Chef," said they did not respond when she reached out to them several times during the reporting for the documentary.
The film airs on Discovery+ Thursday.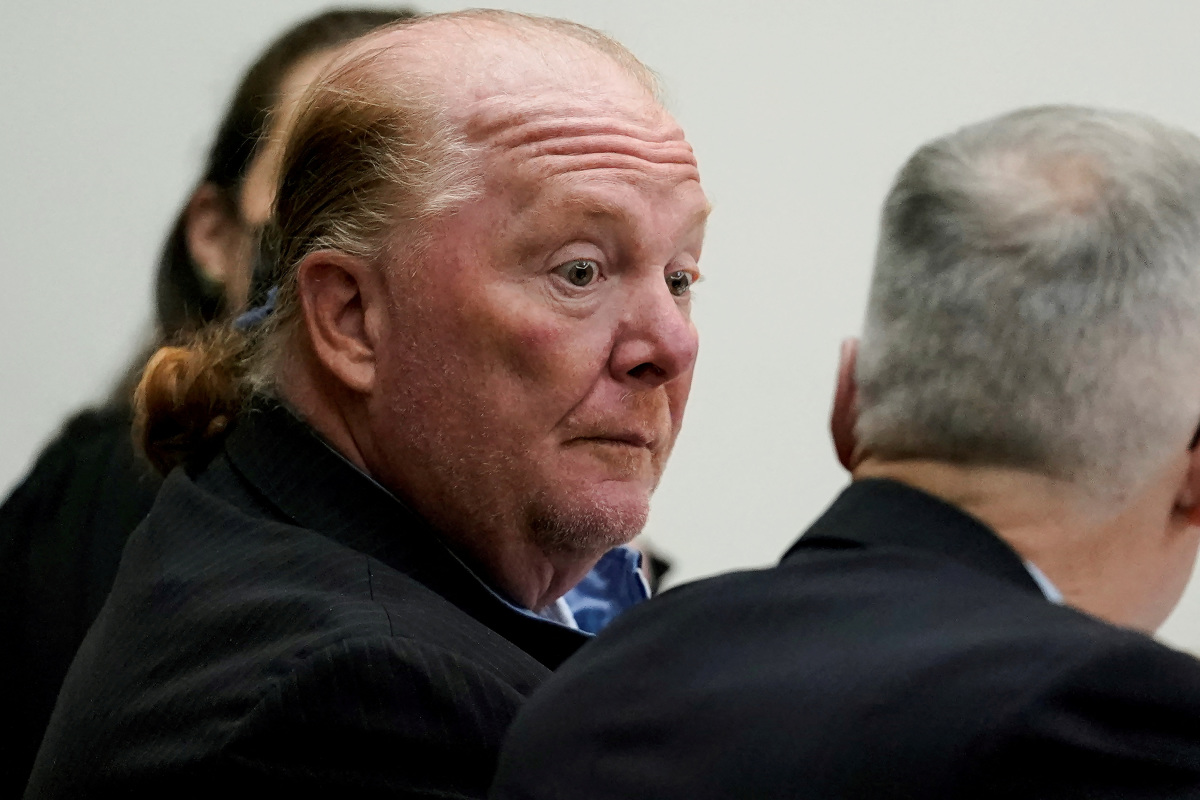 Related Articles


[ad_2]

Source link