[ad_1]

Doctors were able to remove an unexploded grenade from inside the body of a Ukrainian soldier, according to Ukraine's military and reports.
The munition, identified as a VOG grenade, embedded itself near the heart of the unidentified wounded soldier, the BBC's Ukrainian service reported.
This type of 40-millimeter caliber fragmentation shell, which weighs around 275 grams (0.6 pounds), is used for under-barrel and hand-held grenade launchers.
Major General Andriy Verba was responsible for successfully removing the unexploded munition from inside the soldier, the General Staff of the Armed Forces of Ukraine announced in a statement.
The 57-year-old military doctor, considered to be one of the most experienced surgeons of Ukraine's Armed Forces, operated without electrocoagulation as the grenade "could detonate at any time," the statement read.
Electrocoagulation is a procedure that uses heat from an electric current to destroy abnormal tissue or control bleeding during surgery, according to the U.S.'s National Cancer Institute.
Two sappers were also present during the operation to supervise the safety of the medical staff and the patient.
Further details such as when or where the operation was conducted were not disclosed.
The injured soldier has since been sent to further rehabilitation and recovery.
"This is a shock. Pleasant. Not every wound in the heart area is fatal!" Ukrainian Deputy Minister of Defense Hanna Malyar said.
In a similar story, doctors in the western Ukrainian province of Lviv conducted a heart surgery in the middle of a power outage that was caused by Russian attacks.
The operation, which was carried out by surgeons at the Center for Children's Cardiology in Lviv's eponymous administrative capital, was caught on camera.
"No time for blackouts," Ukraine's Ministry of Defense said in a post that included a photo from the surgery.
Continued Russian strikes have damaged Ukraine's health infrastructure, placing millions of lives under threat this winter, the World Health Organization (WHO) said.
Such attacks are "a breach of international humanitarian law and the rules of war," Dr. Hans Kluge, the WHO's regional director for Europe, said during a news conference in the Ukrainian capital of Kyiv in November last year.
Under the Rome Statute of the International Criminal Court, attacks on non-military targets are considered war crimes.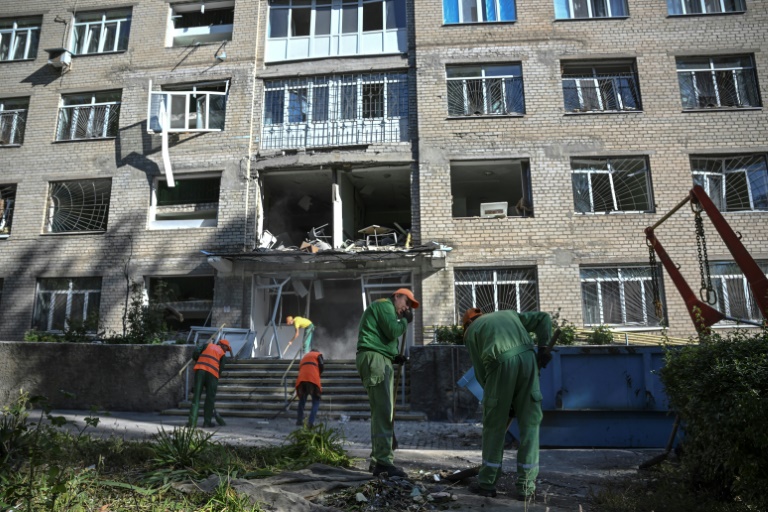 Related Articles


[ad_2]

Source link