[ad_1]

Jailed Russian dissident Alexei Navalny is suing his maximum security prison for not providing him winter boots as temperatures in Russia begin to plummet.
On Twitter, Navalny called his prison guards "evil" for not giving him boots despite the prison facility having already switched to winter clothing for some time now.
"It's been weeks since the whole colony switched to winter clothes, and my evil prison guards are brazenly not giving me my winter boots," Navalny tweeted.
Navalny said he is suing his prison in a bid to force prison officials to issue him winter boots.
He said that a lack of winter clothing meant choosing between not going outside at all or getting sick, which is "strongly discouraged" in prison.
The jailed opposition leader lamented the poor conditions inside the prison and the difficulty of obtaining proper medical care. He described his exercise yard as "an ice-covered concrete well smaller than my cell" and said he only gets 90 minutes of fresh air daily.
In an interview with Yahoo News, Anna Veduta, a vice president at Navalny's Anti-Corruption Foundation, accused prison officials of torturing and "slowly killing" Navalny on the orders of Russian President Vladimir Putin.
Veduta alleged that Navalny can't meet his lawyer, is "in solitary confinement forever now" and is even deprived of family visits.
This was not the first time Navalny complained about conditions inside the prison.
In 2021, Navalny staged a 24-day hunger strike after prison officials rejected his request to allow an outside specialist to treat his severe back pain, Reuters reported.
Navalny is serving prison terms totaling 11 and a half years in the IK-6 maximum security prison in Melekhovo, Russia.
He was convicted of parole violations in February of last year. Earlier this year, Navalny was sentenced to nine years in prison on fraud charges he said were politically motivated.
Navalny gained prominence in Russia as an anti-corruption crusader and exposed corrupt practices through blogs and videos.
He was seen as the most serious challenger to Putin's grip on power, as his anti-corruption group developed a "smart voting" program that encouraged Russians to support candidates who had a chance to defeat Putin's United Russia party.
In 2020, he was poisoned with a Novichok nerve agent during his flight to Siberia. Navalny was airlifted to Berlin, Germany, to be treated.
Navalny accused Putin of ordering Russian agents to poison him. He also published videos showing a Russian security agent admitting that they put the nerve agent in his underpants.
When he recovered fully, Navalny returned to Russia, where he was immediately detained by authorities.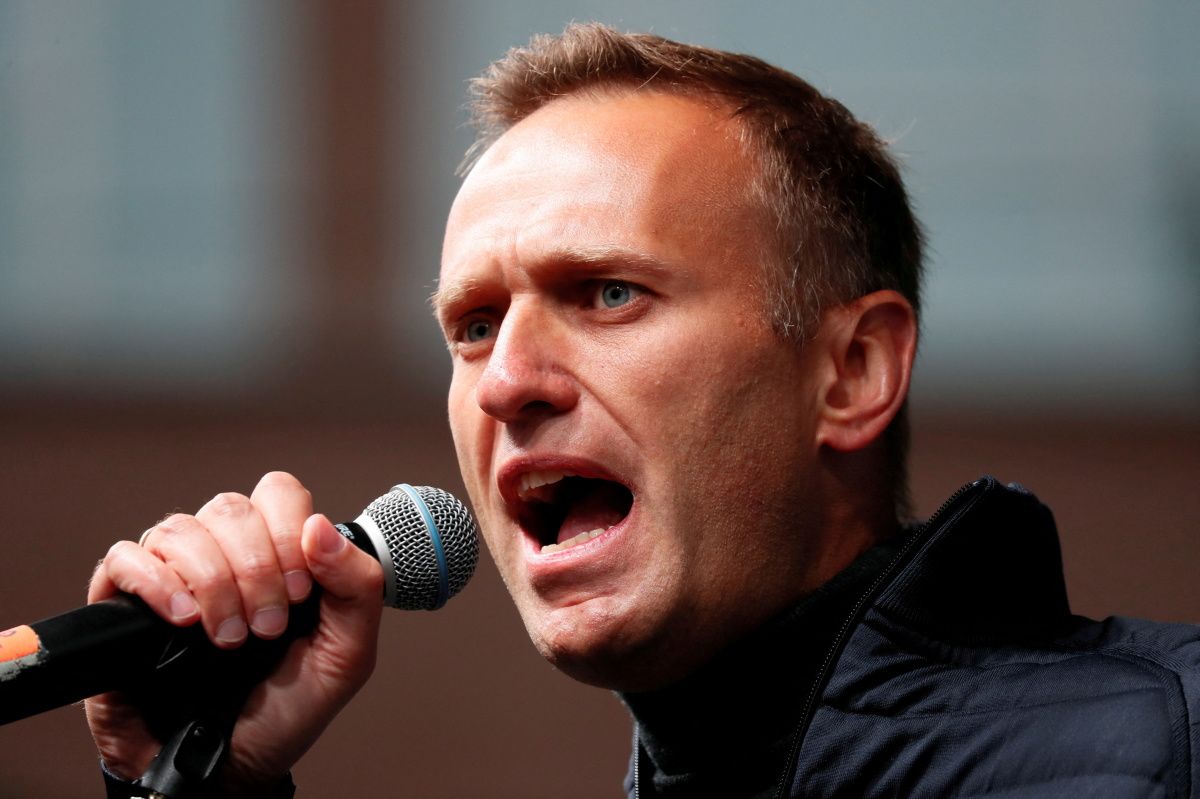 Related Articles


[ad_2]

Source link